For all investigators, navigating senior management allegations involves handling a number of unique challenges. In particular, sensitivities arise regarding initial escalation, stakeholder engagement, data retrieval and review, and conducting interviews. Issues may also arise regarding whether the individual remains in their role during the investigation, notifications to relevant regulatory bodies, and consequence management. At the same time, investigation teams can face significant pressure to conduct the investigation quickly in order to minimise disruption. This webinar, kindly sponsored by K2 Integrity,  explores these challenges, and more, based on the panellists' practical experience of handling these types of allegations.
Jane Shvets, Partner, Debevoise & Plimpton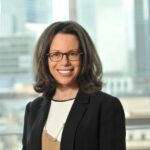 Jane Shvets is a partner and member of Debevoise & Plimpton's White Collar & Regulatory Defense Group focused on white collar defense and internal investigations, in particular regarding compliance with corrupt practices legislation. Ms. Shvets boasts a genuine international pedigree, having worked with clients on enquiries from authorities in the U.S., UK, Germany, Russia, and elsewhere, and on matters spanning jurisdictions in North and South America, Europe, Africa, Asia, Russia and the Middle East. In addition to her core investigations practice, Ms. Shvets also leads the firm's sanctions practice in Europe, guiding clients through a sanctions landscape that has shifted significantly and swiftly in recent years. She is the recipient of numerous awards and recognitions for her work, including having been named White-Collar Crime Lawyer of the Year (Benchmark Litigation Europe Awards 2020), Best in White Collar Crime (LMG Europe Women in Business Law Awards 2019), and listed to Global Investigations Review's 2020 "40 Under 40" list and Benchmark Litigation USA's 2021 "40 and Under Hot List." Ms. Shvets holds a J.D. with honors from Harvard Law School. She is a native Russian speaker and is proficient in Ukrainian.
Olivia Allison, Senior Managing Director, K2 Integrity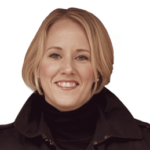 Olivia Allison is a senior managing director in the Investigations and Risk Advisory practice for K2 Integrity, resident in London. She has extensive expertise helping large private, state-owned and publicly listed companies carry out investigations into fraud, bribery, corruption and other misconduct. Olivia has also worked closely with a range of entities to improve their governance and controls, including in Russia, Ukraine, Kazakhstan and other emerging markets. Her practice has been particularly focused in oil and gas, mining and extractive industries, as healthcare, retail and financial services.
Joanne Taylor, Senior Managing Director, K2 Integrity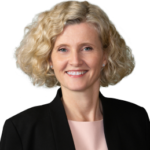 Joanne Taylor, a senior managing director at K2 Integrity, has 20 years of legal, investigations and financial crime compliance experience, which includes fraud risk management, anti-bribery and corruption, regulatory enforcement and investigations experience working within the financial and legal services industries.  She has extensive experience of leading investigations relating to conduct issues, fraud, bribery & corruption and AML and her previous roles have included Global Head of Whistleblowing and Global Deputy Head of Anti-Fraud Bribery & Corruption at a major European bank.
Moderator
Mary Eastwood, Executive Director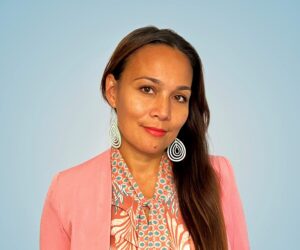 Mary is an Investigations, Whistleblowing and Ethics specialist with 21 years' experience in the fields of evaluation, assurance and investigations. She has worked across the public, private, charitable and humanitarian sectors. Mary started her career as a criminology researcher focusing on crime reduction, social inclusion and ethical compliance for the UK Home Office, Ministry of Justice, Youth Justice Board and UK police forces. She then worked in an international NGO as Oxfam's Fraud and Corruption Team lead and most recently as Head of Investigations at the world's largest university publisher, Oxford University Press. She is a certified fraud examiner and investigator with significant experience in fraud, bribery and corruption risk management and prevention of sexual harassment, exploitation and abuse. She has successfully set up and managed internal global 'whistleblowing' channels, investigations functions and ethics programmes, and has conducted hundreds of complex global investigations across cultures and languages in Europe, Africa, Asia and the Americas, often in hardship settings. Mary enjoys communications and outreach: she is a regular contributor to thought leadership discussions, and delivers training in corporate investigations and ethical behaviour programmes to stakeholders at all levels.