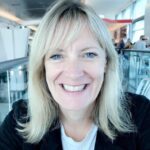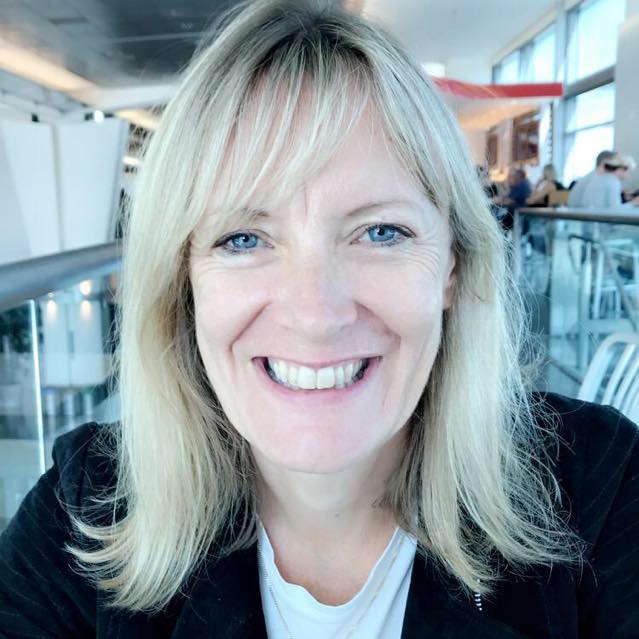 Kate Winter, General Manager
Kate is a philosophy graduate and has a Post Graduate Diploma in Journalism. She has had a long career in marketing and public relations, and since 2003 she has worked with awarding bodies who wish to raise their international profile. As ACi's General Manager, Kate is responsible for the administrative aspects of building our association and she manages our online and social media presence. She is responsible for all aspects of the day to day management of the association. This includes daily interaction with the CEO and COO and weekly liaison with members of the Executive Committee and the Advisory Panel.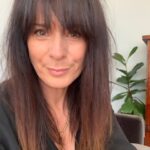 Kelly Halloran, Finance & Administration Executive
Kelly is originally from New Zealand and started her Finance career in London working for the Hard Rock Cafe International as Assistant Financial Controller. She has since worked for Air Canada, Yoplait, and Radnor House Schools. Currently, Kelly is responsible for the ACi's financial management and she assists with the day-to-day administration of the Association.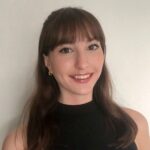 Ellie Burden, Marketing Executive
Ellie is a recent English Language and Linguistics graduate from the University of Sussex. She has joined the wider marketing team in a newly created role. Ellie will help create and share content across the ACi's social media channels, assist in the development of new programmes for members, add content to the ACi website and facilitate meetings and events. She joins us, with effect from November 2021, as she looks to take her first steps in marketing.
Esther-Gail Fraser, Digital Content Creator
Esther-Gail Fraser is a professional digital content creator with over 7 years of experience within the field. Passionate about composing pieces and spaces that challenge and inspire, she has worked with a number of brands, local & international influencers as well as marketing agencies to produce creative content. Striving to develop solutions at the intersection of business, education and technology, she is currently majoring in Data and Business Analytics at IE University in Spain. Eager to contribute to the conversation of building ethical environments for technological development, and coming from a family that has held positions in law and judiciary, she is well placed to marry her digital expertise with her interest in law, compliance and ethics. Esther-Gail is supporting the ACi with trailblazing projects, including the Investigations Typology and Education Pathway work.
Jacob Atkinson, Research Assistant
Jacob holds a degree in History and a postgraduate degree in Heritage Studies from Newcastle University. Jacob is assisting with research on certification pathways for corporate investigators, as well as horizon scanning for developments of interest to our community. Jacob also assists with research and editorial work on ACi Core Projects including the production of the Investigator Handbook.
Luke Cocks, Data Analyst
Luke is a recent Mathematics graduate from the University of Lancaster. Luke's work will be instrumental in helping the ACi develop products and services which resonate with our members. He will be working closely with the marketing team to devise targeted campaigns and will help ensure ACi works in accordance with GDPR rules.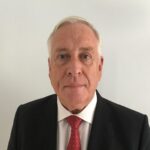 Barry Ellis, Project Manager
Barry is a retired UK police/ law enforcement officer having previously served with the Metropolitan Police, the National Crime Squad, the Serious Organised Crime Agency and the National Crime Agency. An experienced financial intelligence and international asset recovery specialist, he was the operational head of the UK Asset Recovery Office (ARO). He represented UK law enforcement at both the European Union financial intelligence (FIU) and ARO platforms based in Brussels. As an anti-corruption practitioner and policymaker, he was chair of a multi-agency PEP corruption forum and a key member of a Cabinet Office led initiative aimed at supporting UNCAC objectives with domestic and international stakeholders.
Barry has worked as a consultant in both the corporate and regulatory sectors providing advice to senior management on a wide range of compliance and investigation policies and procedures. He is an experienced project manager delivering change to diverse public and private sector clients, including the creation and implementation of training courses and training material to students globally. Currently, he is the project manager for the ACi In-House Corporate Investigators Handbook.
Kiyomi Hanson, Administration Executive
Kiyomi joins us on her gap year having finished her studies at Marlborough College. Kiyomi is an excellent researcher and business analyst. Kiyomi is the third intern to join us on a part-time basis, whilst on her journey to return to full-time education in 2021.