The Advisory Panel comprises in-house and external advisors who bring specialist expertise and skills to the association in order to advise the Executive Committee.
There are no limitations on who can become an ACi advisor. Advisors can be in-house or external.
If you have experience and skills you feel could benefit the association and wish to be considered for an Advisory role, please register your interest via 'Contact Us' and a member of the team will contact you to explain more. Advisory Panel members enter into Advisory Agreements with the ACi outlining the expertise, skills and experience they bring to the association.
As a general rule, members of the Advisory Panel work pro bono for the benefit of the association. In certain circumstances, Advisors can be paid by the association. Examples of when Advisors can receive payment are the provision of investigations training and specialist technology work. Advisors receiving payment for services (such as training) enter into Supplier Agreements with the ACi. The terms of any supplier agreements are approved by the Executive Committee. As a rule, in-house Advisory Panel members cannot receive payments from the ACi.
Our Advisors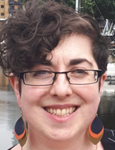 Ruby Moshenska, Safeguarding Investigations & Training Specialist
Ruby Moshenska is a Safeguarding Consultant and Investigations professional with over nine years experience conducting investigations into sexual violence, sexual harassment, child abuse and abuse of power in the public and third sector. She was Global SHEA and Safeguarding Lead at ActionAid International for four years, and prior to that held the position of Acting Head of Safeguarding at Oxfam GB.
In her earlier career, Ruby carried out and managed investigations in prisons for the Ministry of Justice in the UK, and across four continents for international INGOs.
Ruby will advise the ACi on sexual exploitation, abuse, and harassment investigations best practice, as well as deliver training in this area on behalf of the ACi.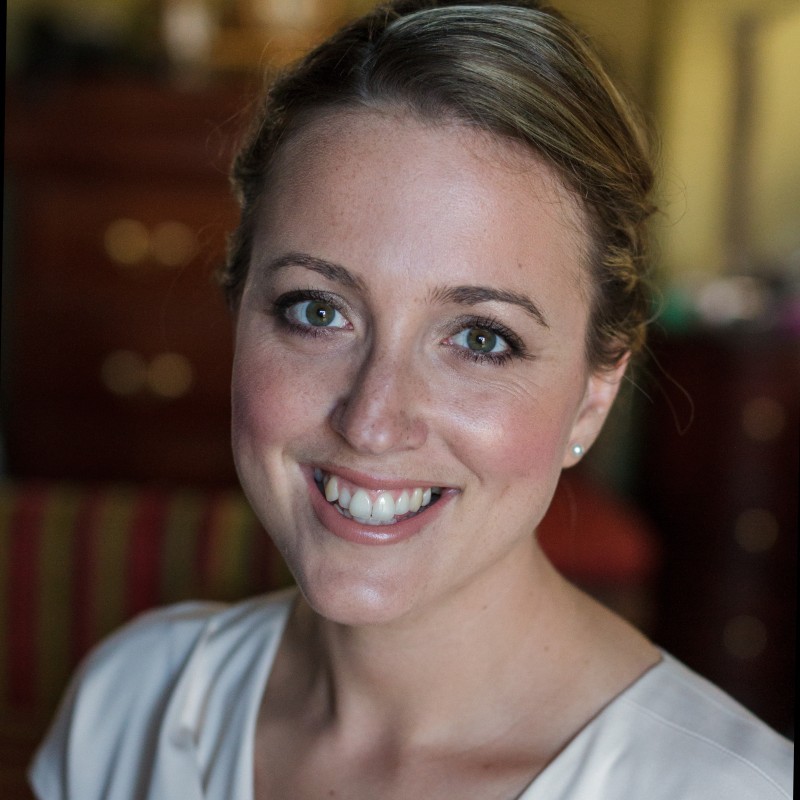 Kate Marston, Investigations & Training Specialist
Kate Marston is an Investigations and training specialist with a career spanning law enforcement, in-house and external corporate investigations. She is a former Detective Sergeant in the UK Metropolitan Police, where she spent time on the Specialist Crime Directorate, specialising in Firearm offences, and also trained as a Financial Intelligence Officer. After a decade with the police, she headed up the Investigations function at a FTSE 100 luxury brand, covering criminal and misconduct investigations, Whistleblowing, Digital Fraud, AntiBribery and Corruption Programme, Travel Risk and Executive Protection and Data Analytics. In 2020, she set up Mast People Support which offers Investigation, HR and Ethics support to organisations. Kate is an associate member of the CIPD (the UK's HR body), an accredited member of HRi, and Executive Director of Women in Ethics and Compliance Global (WEC).
Kate will provide the ACi with subject matter expertise in HR investigations, training, and the advancement of women in the corporate investigations profession.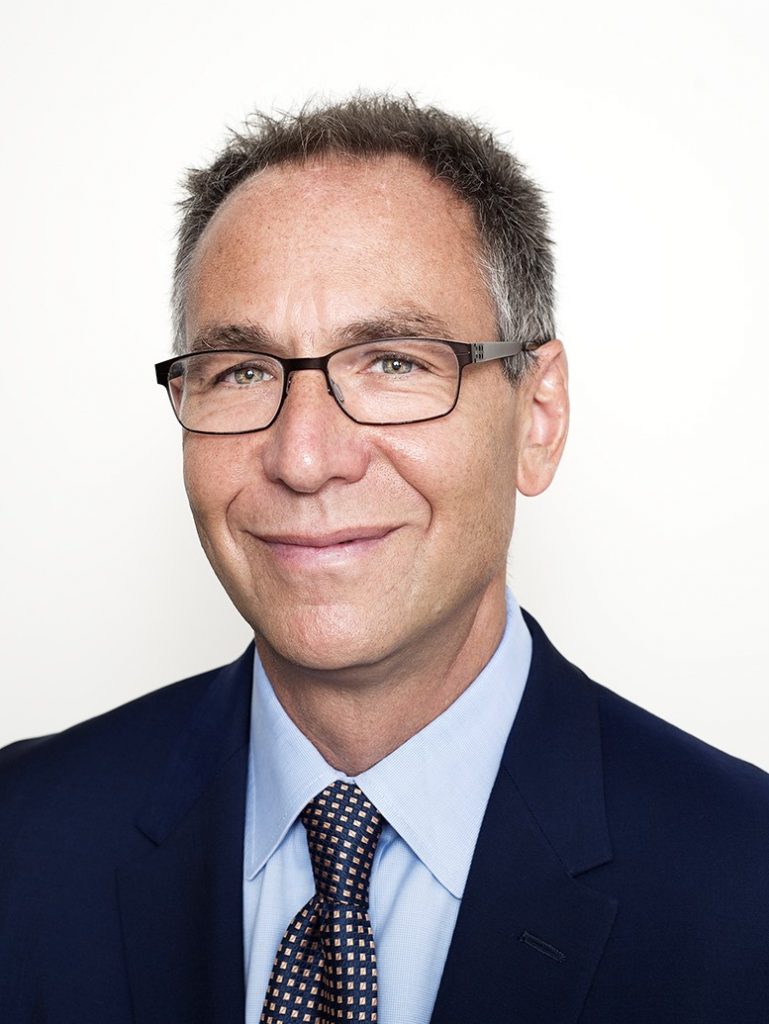 Richard Bistrong, Anti Bribery and Corruption Advisor
Richard Bistrong spent much of his career as an international sales executive and currently consults and speaks on foreign bribery, ethics and compliance issues from that front-line perspective. Richard was the Vice President of International Sales for a large, publicly traded manufacturer of police and military equipment, which included residing and working in the UK. In 2007, as part of a cooperation agreement with the United States Department of Justice and subsequent Immunity from Prosecution in the UK, Richard assisted the United States, UK, and other governments in their understanding of how FCPA, bribery and other export violations occurred and operated in international sales. In 2012, Richard was sentenced as part of his own Plea Agreement for violating the FCPA and served fourteen-and-a-half months at a Federal Prison Camp, returning home in December 2013. In 2020, Richard was named by Refinitiv as one of the top 100 social influencers in risk and compliance. In 2017, he was named by Compliance Week as a Top Mind in the field of Governance, Risk and Compliance, and in 2016 he was named one of Ethisphere's 100 Most Influential in Business Ethics.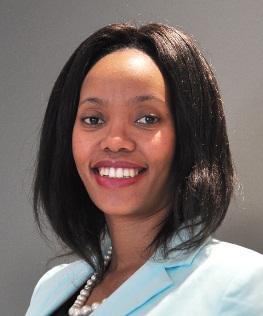 Joyce Nkini-Iwisi, Principal, Control Risks
Joyce is a seasoned fraud and corruption risk management professional and an expert on conducting investigations across EMEA investigations and Africa in particular, having lived and worked for over a decade in East Africa with the last nine years in South Africa. Joyce started her career at EY in external audit in 2007 and joined PwC three years later in its advisory practice, supporting with matters of strategy advisory, investigations, deals and transactions review. Joyce then became Associate Director at law firm Rooth and Wessels, heading the firm's Investigations practice. In 2019, Joyce joined Control Risks based in the Johannesburg Office where she is currently Principal in charge of the Investigations and Forensic Accounting practice with responsibility for supporting the investigation practice across the EMEA region and leading on investigations conducted in Sub Sahara Africa. For over a decade, Joyce has conducted forensic investigations and has supported with compliance reviews for clients in the private and public sector space and for civil society organisations including various NGO's across the African continent. Joyce holds an MBA in International Business from Coventry University (UK) and a double major bachelor's degree of Accounting and Finance (BAF) from Mzumbe University in Tanzania. In 2019, Joyce was recognised as one of the Top 50 Women In Management Africa (WIMA) and in 2021, Joyce received an award recognised as one of East Africa's Woman Leaders.
Joyce advises the ACi on Africa and EMEA investigations best practice.
David Wolfe, Training & Education Advisor – GF-FATM
David Wolfe is a Senior Investigator within the Office of the Inspector General of The Global Fund to Fight AIDS, Tuberculosis and Malaria. Based in Geneva, Switzerland, he is a seasoned financial investigator and forensic accountant with extensive international expertise in conducting and leading complex and high profile financial fraud, procurement and corruption investigations, forensic audits, and risk assessments. David has also advised organisations on anti-fraud programs and has contributed to the development and implementation of the Global Fund's "I Speak Out Now" fraud awareness initiative. Over his career, he has led high-profile investigations in over 35 countries involving hundreds of millions of dollars of losses and severe programmatic impacts including the United Nation's Iraq Oil for Food Program and WorldCom investigations. Co-creator of the Fraud Diamond theoretical framework, a US Certified Public Accountant and Certified in Financial Forensics, David is an author and frequent speaker and instructor on topics of his expertise.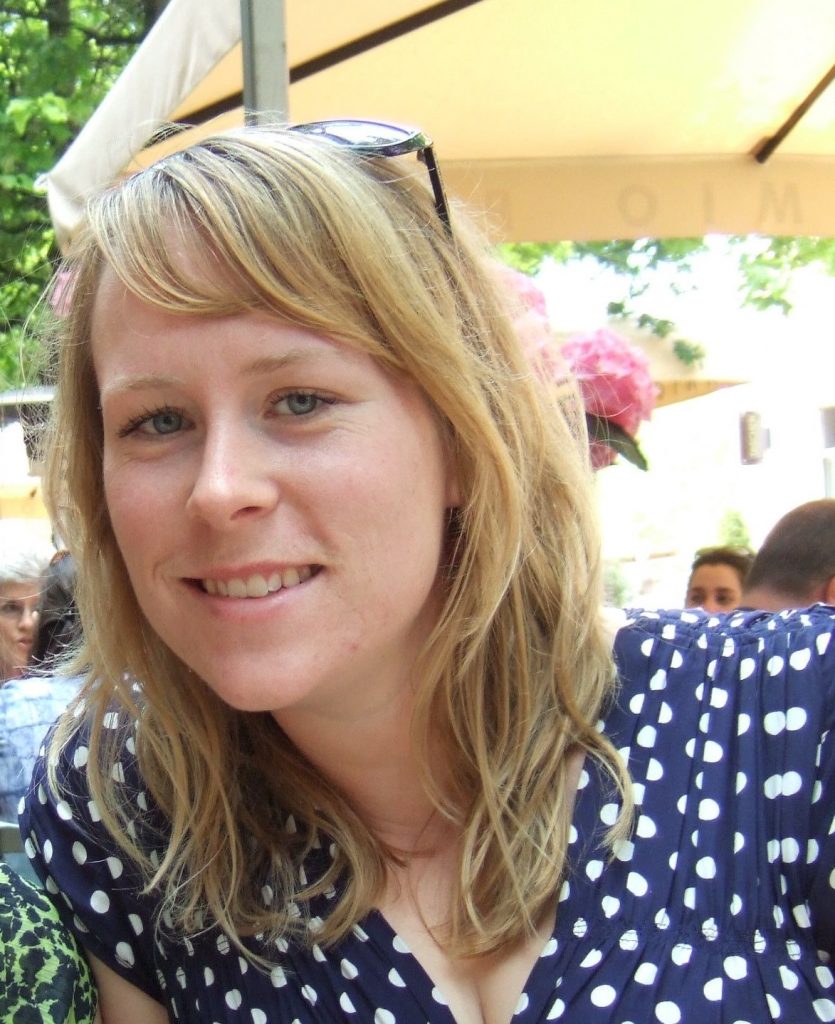 Hannah Clare, Governance and Safeguarding Advisor
Hannah Clare has a decade of experience conducting complex multijurisdictional investigations into sexual harassment, exploitation and abuse, child abuse, discrimination and whistleblower retaliation in the aid sector. She also has significant experience in implementing effective risk management for good governance. Following an early career in public health and service management in a sexual abuse and rape crisis centre, in 2013 Hannah took on the role of Global Head of Safeguarding at Oxfam. Since 2018, she has worked in INGOs based in Norway as Head of Protection from Sexual Exploitation & Abuse (PSEA) & Safeguarding, and currently as Safeguarding Special Advisor. Hannah also set up and coordinates a global NGO PSEAH/Safeguarding community of practice.
Hannah Clare advises the ACi on safeguarding and effective governance; and chairs the ACI's subcommittee liaison for the ISO on Internal Investigations.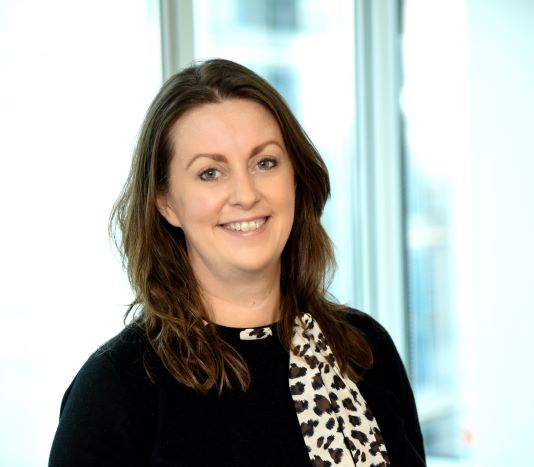 Annabel Kerley, Partner, Evelyn Partners
Annabel is a Chartered Accountant and FCA, SFO and Big 4 Forensics alumna who helps clients across multiple sectors navigate high-stakes investigations into complex, multi-million, cross-border fraud, bribery & corruption cases. During her 20 year career Annabel has led investigations into asset misappropriation, employee misconduct, financial misstatement, sanctions breaches, market abuse and misleading statements in civil, regulatory and criminal contexts. Her clients are from various Sectors including Financial Services, Technology, Media, Telecommunications, FMCG and Healthcare. In addition, Annabel has in-depth experience of private prosecutions, including conducting investigations to the criminal standard and undertaking expert witness appointments in the criminal court. She is also experienced in Monitorships having led the Compliance and AFC workstreams, supporting the DoJ/SEC appointed Monitor to a global bank subject to a DPA for its role in LIBOR/EURIBOR manipulation. She excels at leading multi-disciplinary teams, applying her insight into the SFO/FCA investigative processes and utilising sophisticated forensic data analytic techniques to achieve the best outcomes for her clients.
Mikael Persson, Security Investigations Advisor
Mikael has 20+ years' experience EMEA and APAC leadership, developing and executing security strategy and plans to address risk and threats across sectors from energy, logistics to telecom companies. He has a track record as a subject matter expert in creating and establishing company-wide risk management, governance and resilience frameworks, travel security and crisis response/incident programmes. Previous leadership positions include Vattenfall Group and Tech Data Group as a security leader. Mikael also holds a Masters degree in Corporate Risk and Security Management, and is also a Certified Fraud Examiner (CFE), and Certified Protection Professional (CPP). See Mikael's bio here
Mikael advises the ACi Executive Committee on security investigations, and contributing to the development and growth of the ACi.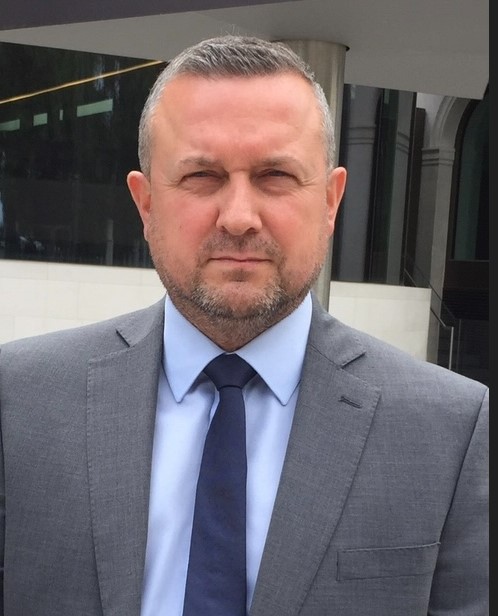 Neil Whitbread, Investigations & Intelligence Specialist – Training & Education

Neil brings a wealth of investigative experience, as a former Scotland Yard Detective, with over 20 years working on specialist serious & organised crime units, developing expertise in leading complex investigations, managing confidential intelligence and critical risk, across multi-jurisdictional territories. Since leaving policing Neil has worked on projects in local Government, leading regulatory and compliance investigations, and is currently Investigations and Intelligence Specialist with an international security and investigation consultancy, with responsibility for global corporate investigations. Neil has also project managed due diligence, intelligence and risk advisory services to professional football, building and maintaining relationships with key industry stakeholders at leading global clubs and governing bodies. This had led to him being asked to present investigation and intelligence educational sessions, as an investigations subject matter expert, to the English and Scottish Football Associations, UEFA and the Escuela Universitaria Real Madrid. Neil will provide advice to the ACi around investigations training, with focus on investigation strategy, evidence gathering and interviewing, and managing and acting on confidential intelligence.
Monde Magolo , Corporate Investigations & Ethics Professional
Monde Magolo is a seasoned risk and investigations professional having worked for over 17 years at national, regional and international levels in both the private and public sectors in the areas of law enforcement, internal corporate investigations, compliance management and fraud risk management. Monde started her investigations career in 2002 and was among the first team of financial crime investigators to join the newly established Anti-Money Laundering Investigations Unit under the Drug Enforcement Commission (DEC) of Zambia. In 2008 she moved to the private sector joining the then Barclays Bank Zambia (now Absa Bank Zambia), as Fraud Manager. In 2010 she took up the role of Head of Fraud Risk Management and Investigations for Barclays Bank Zambia and in 2012 moved on to take up a new role as a Regional Manager Investigations at the Absa Bank Group, leading and providing oversight over investigations teams in five countries on the African Continent. In 2016 her portfolio was expanded to Head of Investigations for 10 countries. In 2020 Monde moved from corporate investigations into a more advisory role joining the UN Food and Agriculture Organisation (FAO) as Ethics Officer.
Monde advises the ACi on mentoring and reverse mentoring of entrants to the profession and in particular women and aspirants from under-resourced countries, as well as providing subject matter expertise on investigations and integrity, with a focus on Africa.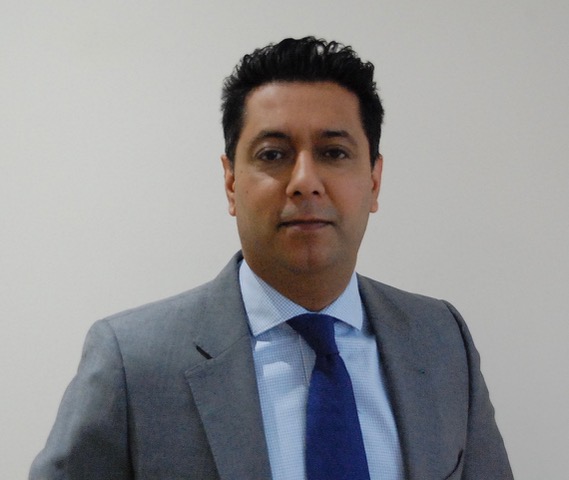 Chet Parmar, Conduct Oversight and Employee Investigations
Chet Parmar is a lawyer specialising in conduct oversight and employee investigations. He has worked in financial services for over 15 years in legal, compliance and conduct oversight roles with ABN AMRO, Deutsche Bank and Santander.
In 2018, Chet joined Santander's investment banking division as an Executive Director and Head of Conduct within the compliance team where he established a new function to provide oversight of the conduct risk and culture framework and amongst other achievements, devised and implemented internal guidelines to ensure the proper escalation and triaging of conduct-related incidents.
Chet's experience extends to him carrying out and managing investigations ranging from allegations of material breaches of compliance policies to inappropriate personal behaviour, raised via Whistleblowing procedures or other channels, working closely with key stakeholders such as Human Resources.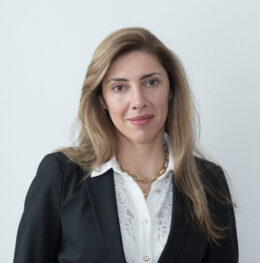 Vanessa Nigro, Global Internal Audit, Investigations & ERM Director, Dufry
Vanessa Nigro is currently the Global Internal Audit, Investigations and ERM Director for Dufry. The majority of her work has been devoted to Internal Audit, with over 25 years' experience in banking, consulting and retail. She has an accountant bachelor along with a Finance MBA among other certifications leveraged by significant international experience in developed and undeveloped countries. She is always interested in new risks on the horizon and how culture can impact the control environment. Vanessa is determined to continuously develop new investigations solutions and assurance approaches. She is already working with AI/Machine learning in investigations and looks for future trends to enhance results while reducing workload.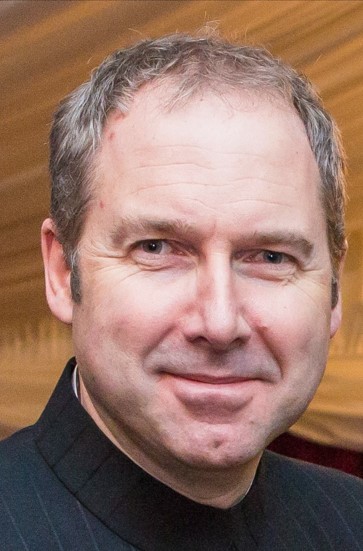 Duncan Perry, CEO & General Counsel, SEO London
Duncan Perry is a senior business leader and lawyer with a 29-year track record of expertise gained with blue chip global financial institutions and top tier law firms. After his time at magic circle and white-shoe law firms in London and New York, Duncan worked in Legal, Compliance and the governance arena within large and small Financial Service institutions. He was the Global General Counsel at Barclays Wealth and one of the early founders at several FinTech's in London and India. With strong leadership knowledge and experience building top-performing teams, platforms and new business start-ups, Duncan is currently the Chief Operating Officer and General Counsel of SEO London, a UK-registered charity delivering superior educational, training, and mentoring support to young people from underrepresented and underserved backgrounds. Duncan brings to the Association of Corporate Investigators, his experience in the governance space and his expertise in transformative leadership in the diversity and inclusion sector, working first-hand with talented students and their sponsors within the Financial Services sector.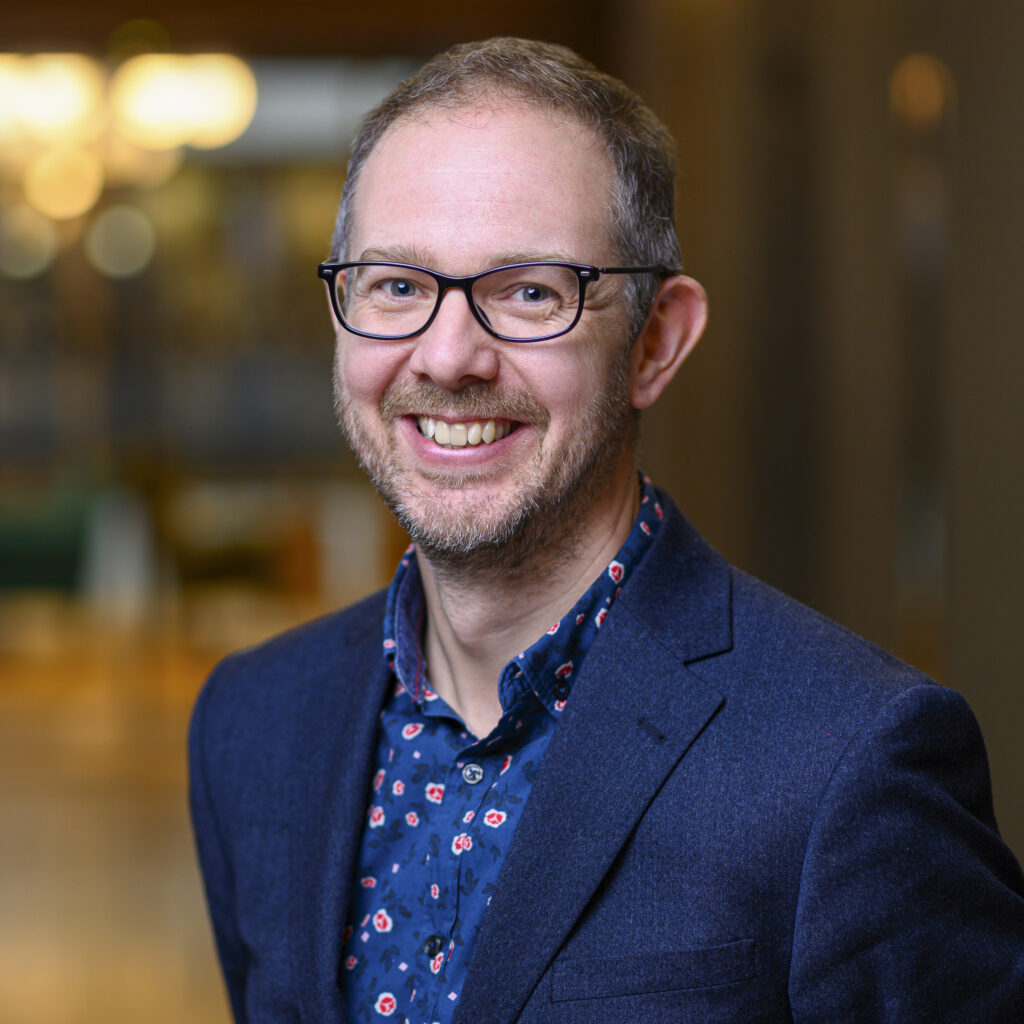 Chris Meager, Managing Partner – enteles Search

Chris has twenty-two years of recruitment experience, which has seen him work on senior level searches for some of the largest multinationals in the world, successfully placing people in over 45 countries within the investigative and security sphere. Chris regularly speaks at industry events both in Europe and the US, on a range of subjects ranging from Diversity & Inclusion, through to how a business' culture can affect the investigative and security management function and its leadership. Chris holds a Post-Graduate Diploma in Security Management from Leicester University and is a member of ASIS International, the Security Institute and the Association of International Risk Intelligence Professionals.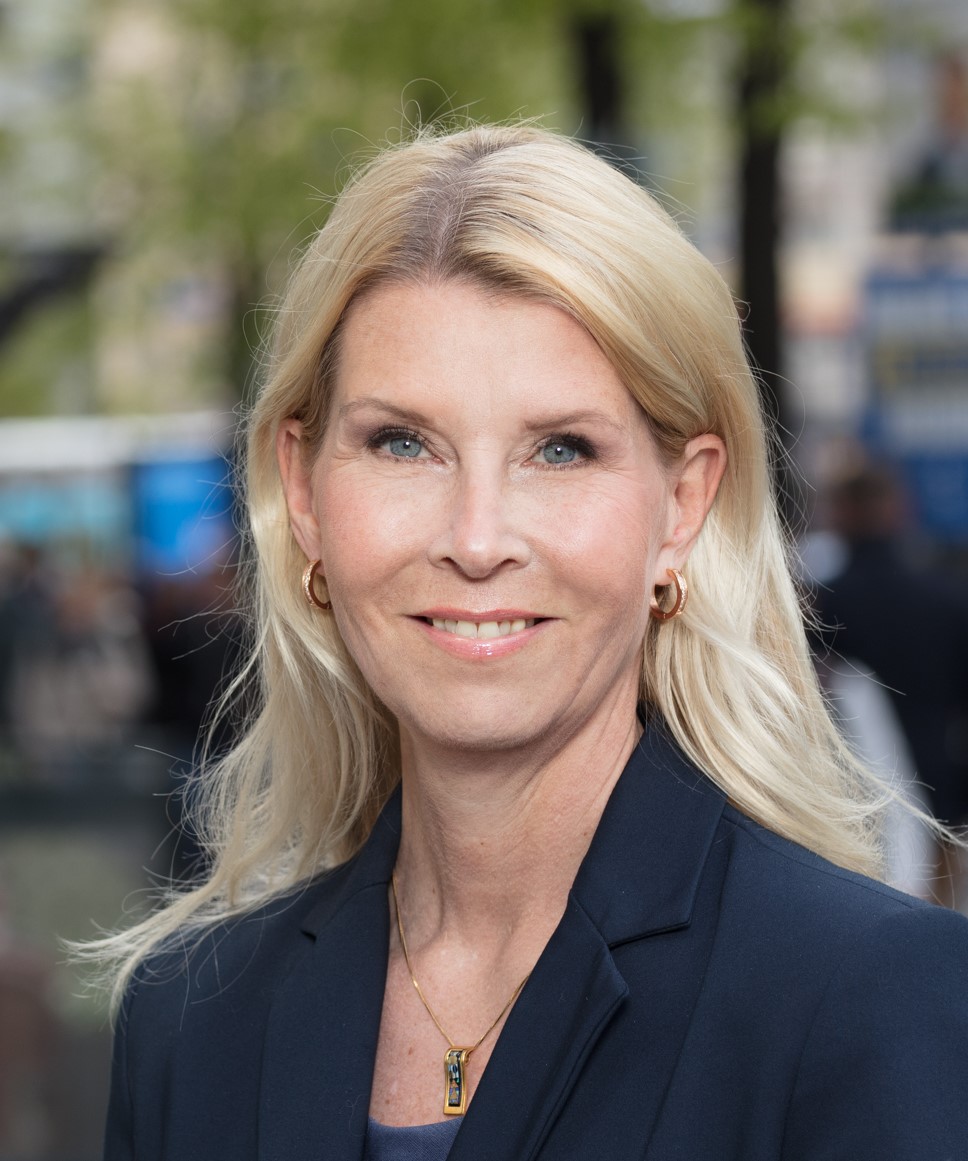 Mia Falk, Counsel, Head of Corporate Crime and Compliance at Vinge, Sweden
Since January 2019, Mia Falk is responsible for Corporate Crime & Compliance services at Vinge, Sweden. With her background as a police officer and 25 years' experience of preventing and investigating financial misconduct, Mia has managed most types of misconduct and associated risks within both the private and the public sector. Mia has worked as a police officer and investigator at, among others, the Swedish Economic Crime Authority, the Financial Intelligence Unit and the National Anti-Corruption Group and has also had global responsibility for internal investigations within the Scania Group. In addition, she has worked as internal investigator within the UN and as a risk consultant at KPMG, where she advised companies and public authorities in relation to the prevention and investigation of various types of corruption and other misconduct. Mia advises the ACi on corruption investigations, with a focus on multijurisdictional practice.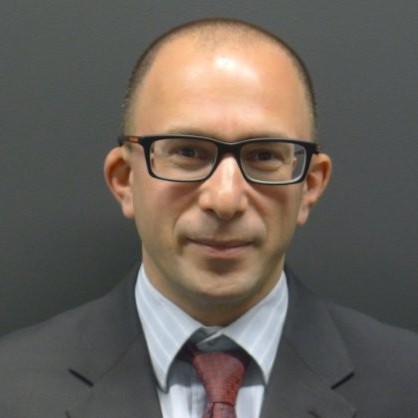 Alex Gaft, Head of Forensic Services (RAS), BDO Consulting Group
Alex has over 20 years of professional investigation experience at both national and international levels, within the public and private sectors. Alex started his career in 2001 as an investigator with the Israeli National Police. From 2010 to 2012, Alex worked as a Regional Head of Forensic Audit for ArcelorMittal, covering CIS and based in Ukraine. In 2012 Alex joined ENRC in London as Group Head of Investigations and between 2014 and 2018 led Corporate investigations team, covering 7 countries in CIS, for Veon, based in Amsterdam. In 2018 Alex returned to Israel and worked in Cyber Security and Cyber Fraud prevention. Since January 2022 Alex is heading Forensic Services team for BDO. He holds an MBA and is a Certified Fraud Examiner (CFE), Certified Information systems Auditor (CISA), and is Certified in Financial Crime Prevention.
Adam Garside, Director – Control Risks
Adam Garside is a forensic accountant with over 15 years of experience conducting investigations into suspected fraud, bribery and corruption. He has built up his extensive investigative experience through his in-house roles for an FTSE100 oil and gas major and Magic Circle law firm, as well as the forensic accounting teams of consulting firms. Adam is particularly interested in the application of technology when conducting investigations, having recently completed further study in data analytics at Imperial College. Adam advises the Executive Committee on data management and analytics.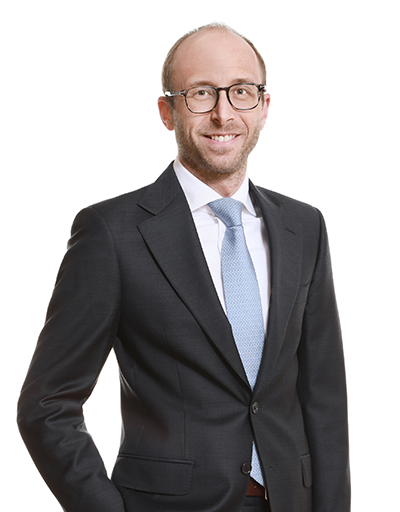 Christoph Haid, Partner, Schoenherr
Christoph joined the law firm in January 2004. He is a member of the EU & Competition department and co-heads Schoenherr's Compliance & Investigations teams.
On the competition law side, he has since been involved in numerous high-profile merger control proceedings before the Austrian competition authorities and the European Commission, and coordinated global merger control filings, particularly in CEE, where his focal point of work is. On the compliance side, Christoph is frequently involved in supporting clients to implement comprehensive compliance programmes, investigate perceived misconduct and respond to emergency situations.
Jules Colborne Baber, Partner, Deloitte Forensic
Jules leads the Fraud and Investigations practice within Deloitte UK and has specialised in conducting investigations and forensic advisory work across the world for over 20 years.

Jules' experience spans conducting investigations involving fraud, corruption, money laundering, sanctions matters and other misconduct. Jules has also acted as a skilled person for the FCA. Many of Jules' investigations have been complex and multi-jurisdictional where Jules has led teams to deliver in challenging and highly pressurised situations working with retained counsel and senior client management. On numerous occasions, Jules has presented to regulators and prosecutors from around the world including the US DoJ, SEC, the Permanent Subcommittee of Investigations, HKMA, FCA and SFO. In addition to investigations, Jules spends time providing advisory services to organisation to help them build resilience to economic crime and misconduct and to proactively monitor against these risks. Jules is a member of the Institute of Chartered Accountants and graduated from King's College London with a BSc in Geography.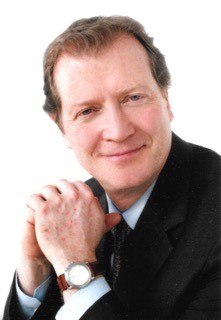 Rainer Buehrer, Founder Member of the International Anti-Corruption Academy
After studying law at the University of Cape Town, Rainer joined the South African Police Service as a detective in the Commercial Branch. In 1995 Rainer was seconded to the Interpol General Secretariat in Lyon, France, as the Head of the Economic Crime Branch. In 2002 Rainer left the Police and joined Interpol as the Head of the Anti-Corruption Directorate. In 2008 Rainer joined the German engineering company Siemens AG in Munich as the Global Head of Compliance Investigations, managing Offices in Germany, the United States, China, Mexico, Russia and the United Arab Emirates. In 2014 Rainer returned to South Africa as the Regional Compliance Officer for Africa. Rainer has vast experience in conducting and managing financial crime investigations and has dedicated a large part of his career to combatting Corruption in the public and private sectors. Rainer is also a proud founder member of the International Anti-Corruption Academy situated in Vienna, Austria.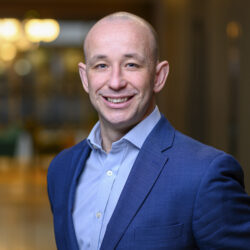 James Butler, Managing Partner – enteles Search
James has been working within the investigative recruitment space for over seventeen years, placing both local and expatriate professionals across 40 countries, building investigatory teams for some of the most recognisable brands in the world. Before founding enteles Search, James held various leadership roles, leading several recruitment consultancies' search practices across Europe, the Middle East, Africa and Asia. James also spent time as a Senior Consultant within one of the 'challenger' executive search brands in Central London, recruiting for Senior Civil Servants across Central Government. James is passionate about the subject of diversity, actively encouraging and challenging his clients to embrace a more diverse and inclusive approach to their recruitment processes.
Jonathan Brown, Senior Managing Director, Ankura
Jonathan Brown is a Senior Managing Director at Ankura based in London and has supported clients exposed to acute reputational and regulatory risk for over 20 years. He has worked for enforcement agencies including the Serious Fraud Office and the UK's insolvency regulator and also spent a decade in the forensic practice of a Big 4 accou nting firm focusing on fraud and corruption investigations.Jonathan specialises in multi-jurisdictional matters and has undertaken proactive and reactive investigations, disputes, and compliance projects in over 50 countries. He has acted as an expert and shadow expert on complex issues, including corporate collapses and matters relating to the conduct of company executives, board members, and elected officials.
Immediately prior to joining Ankura, Jonathan led the investigations and forensic technology practice for the Europe, Middle East & Africa region for a risk consultancy firm and was global lead for their Sports Integrity & Compliance practice. He is a Fellow of the Association of Chartered Certified Accountants and a JIEB Qualified Insolvency Practitioner. Jonathan is appointed to the Panel of Arbitrators & Mediators at Sport Resolutions, the UK's independent dispute resolution service for sport, and holds additional compliance advisory roles for a UK sports governing body and a global sports federation.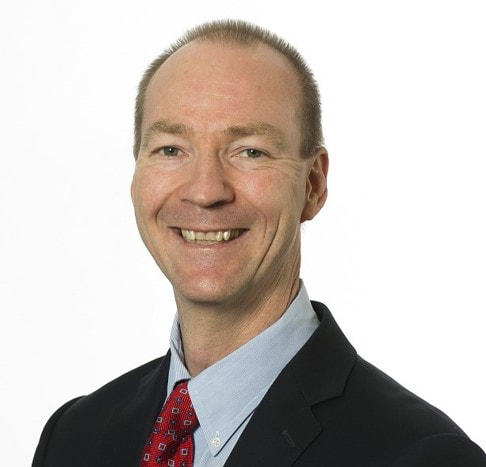 Neil Fletcher, Investigation Specialist
Neil is an international ethics & compliance investigation specialist with 25+ years of experience gained in 100+ countries whilst working for global companies, regulators, military and law enforcement. Neil has lived/worked in Australia, Japan, London, Boston, Azerbaijan and Zurich. Neil recently completed an assignment as the Global Investigation Program Manager for EMEA APAC with Citibank Security & Investigation Services where he helped Citi on its journey to a best-in-class investigation program. He is currently helping Sandals Resorts put in place a recognized international good practice ethics & compliance program. Neil is a graduate of Monash University (B. Bus – Accounting), Charles Sturt University (Grad. Dip. Fraud Investigation), a Certified Practicing Accountant (CPA Australia) and a Certified Fraud Examiner (CFE). Neil is an avid golfer which he compares to interviewing (all about preparation, having the right equipment and materials, practice, and being ready for any challenge that may arise). Neil advises the Executive Committee on the association's education and training strategy and pathway.