Investigations have become more complex not only because of the nature of an investigation but also the technology used by the workforce. In this session sponsored by Deloitte, we will showcase how traditional and proactive digital forensic methodologies allows an investigator to identify, assess and report on core issues relevant to a matter.
Panel
Donna Thomson, Specialist Leader, Deloitte Forensic | Financial Advisory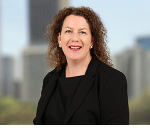 Donna has over 25 years' experience in accounting in Australia and the US, working within chartered accounting and federal law enforcement. Donna focuses on conducting Forensic Technology led investigations into fraud, corruption and misconduct, including bullying and sexual harassment in the private and public sector. Donna works with clients and legal counsel to conduct independent investigations, often involving senior executives and serious allegations. Donna utilises leading Forensic Technology tools to undertake investigations for civil or criminal proceedings. Donna also assists clients to undertake proactive risk management in the form of policy reviews and training for Whistleblowing and reporting management.
Paul Taylor, Partner, Deloitte Forensic | Financial Advisory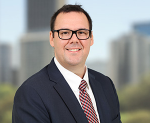 Paul is the National Digital Forensic Lead Partner in the Deloitte Forensic Technology team in Sydney; he has over 23 years of experience in digital forensic and electronic discovery working both in law enforcement and corporate settings. Paul specializes in managing electronic evidence matters in relation to investigations, litigation and regulatory response and is frequently called upon to produce written reports on his findings. He has testified as an expert witness in computer forensics in multiple jurisdictions and is often engaged as a court-appointed independent computer forensic expert. Paul has provided his services across many different industries such as financial services, life sciences, technology, telecommunications, retail, and government.
Adam Fairhurst, Partner, CurbyMcLintock | Forensic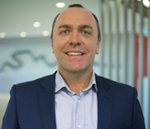 Adam is the lead Partner for CurbyMcLintock in Brisbane, Australia. He has over 23 years' experience in fraud risk and investigations including data analytics, Forensic Technology and electronic evidence. With a background in law enforcement, government and professional services at a National and Global level, Adam brings his experience to clients providing proactive compliance risk management solutions and reactive investigative and digital technology methodologies. Adam works directly with clients and legal counsel to conduct investigations including criminal, regulatory and administrative matters. He also assists corporate compliance teams with proactive discovery and data analytical approaches to identify trends and minimize potential wrongdoing or breaches. Adam provides clients with the ability to visualize disparate data sets in interactive dashboards enabling clients to drill down into the data to proactively identify potential issues and trends.
Moderator
Jason Landers, ACi Regional Committee, APAC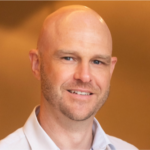 With 19 years of practical investigations experience, Jason commenced his investigations career within law enforcement before transitioning into the corporate sector. His experience includes criminal, business integrity and governance-related matters along with anti-bribery and corruption investigations. Jason was the Investigations Lead – ASPAC for Rio Tinto. This position included responsibility for overseeing the company's whistle-blower programme to ensure effective coordination of all resultant investigations across the Asia/Pacific region. To date, his experience has exposed him to investigations in Papua New Guinea, China, Mongolia, India, Singapore and Australia.
Webinar sponsored by