Register now for our special online course: Investigating Workplace Sexual Misconduct
Applying US and UK employment law best practices
Module 1: 16.30 – 18.00 GMT+1 Monday 26th June 2023
Module 2: 16.30-18.00 GMT+1 Tuesday 27th June 2023
The ACi in partnership with Ropes & Gray is pleased to host a special event on
Don't Be That Investigator: An Introduction to Trauma-Informed and Culturally Sensitive Approaches to Investigating Workplace Sexual Misconduct
In this unique event, we will examine how corporate investigators can manage complainants, witnesses and employees accused of wrongdoing in a culturally sensitive way, including duty of care to all parties concerned. The course will discuss how to respond to complex sexual misconduct allegations using trauma-informed approaches as part of a robust response, the role bias can play in an investigation, employment law implications and how sexual misconduct investigations link to wider organisation culture discussions.
Module 1: 16.30 – 18.00 Monday 26th June 2023
What is a sexual misconduct allegation?
Sexual Misconduct allegations and Employment law
What is sexual harassment
Barriers to reporting sexual misconduct
Receiving a disclosure
Module 2: 16.30 – 18.00 Tuesday 27th June 2023
A Trauma-Informed Approach
Myths and stereotypes of complainants
Trauma-informed approach to interviewing complainants
Myths and stereotypes of subjects of concern
Interviewing subjects of concern
Organisational culture
Tips to become a safe Organisation
Tickets
Early bird £250 / General ticket £300
Panel
Amanda Raad, Partner, Ropes & Gray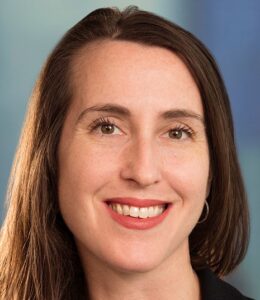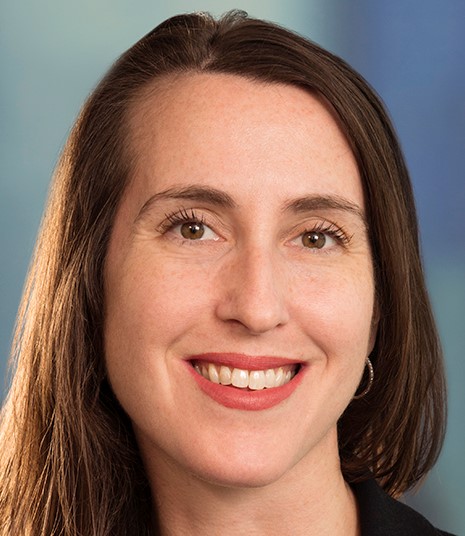 Amanda Raad, a US lawyer who is also admitted as a Solicitor in England and Wales, serves as co-chair of Ropes & Gray's award-winning global anti-corruption and international risk practice. Amanda has substantial experience negotiating with US regulators on behalf of companies and individuals concerning cross-border matters involving corruption, money laundering, and other forms of financial fraud. These matters are often subject to scrutiny by foreign regulators given their multi-jurisdictional nature. In addition, Amanda proactively works with clients across industries and geographies to identify and mitigate risk. This work includes advising private equity and other investor clients on risk-based diligence as well as effective and efficient portfolio company monitoring while preserving company independence. Finally, Amanda advises clients on corporate social responsibility, supply chain compliance and responsible sourcing.Amanda frequently publishes and speaks on cross-border challenges in the corporate crime and investigations space, including on sexual misconduct. She is a contributor to GIR's "The Practitioner's Guide to Global Investigations" and serves as a Director for Lawyers Without Borders, and a committee member for the Fraud Lawyers Association. Amanda is listed in GIR's Women in Investigations 2018, Chambers UK, UK Legal 500, and New York Super Lawyers.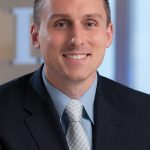 Greg Demers, Counsel, Ropes and Gray
Greg Demers is counsel in the firm's Boston office. Greg focuses his practice on employment disputes and advises on a wide range of labor and employment matters, including pre-litigation counseling, employment contract negotiation, risk assessment, and dispute resolution.
Jennifer M. Cormier, Partner, Ropes and Gray
Jen Cormier is a partner practicing primarily in the areas of employment and executive compensation. She focuses her practice on corporate transactions, advising clients throughout the deal process and over the life of an investment. Her client base include private equity sponsors, public companies, and private companies across the U.S., Canada, Europe and Asia.
Ruby Moshenska, Safeguarding Investigations & Training Specialist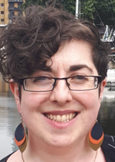 Ruby Moshenska is a Safeguarding Consultant and Investigations professional with over nine years experience conducting investigations into sexual violence, sexual harassment, child abuse and abuse of power in the public and third sector. She was Global SHEA and Safeguarding Lead at ActionAid International for four years, and prior to that held the position of Acting Head of Safeguarding at Oxfam GB.  In her earlier career, Ruby carried out and managed investigations in prisons for the Ministry of Justice in the UK, and across four continents for international INGOs.
Sharon Tan, Partner, Mishcon de Reya

Sharon is a Partner in the Employment department with significant experience advising on all aspects of contentious and non-contentious employment law. She brings a commercial and strategic approach to the  increasing array of employment issues that clients face, and  is adept at handling matters ranging from investigations, executive contract negotiations/exit arrangements, business restructurings and redundancies to Remuneration Code issues and the operation of forfeiture provisions (malus and claw-back).Sharon has particular expertise in complex, high-value Employment Tribunal disputes, and High Court litigation, including team moves and the enforcement of restrictive covenants, as well as bonus, discrimination and whistleblowing claims. She has advised LLPs on partnership matters and is well-versed in the issues that affect their members. She also has a breadth of experience advising on the employment aspects of domestic and multijurisdictional corporate transactions, and in managing international projects involving complex legal issues and sensitive business considerations. Her client base spans multiple business sectors and includes financial and private equity institutions, manufacturers, insurers, sporting organisations, charitable foundations, and online businesses. Clients range from well-known global brands and internationally listed  organisations to entrepreneurial businesses.
Caitlin Handron, Senior Lab Consultant & Behavioural Scientist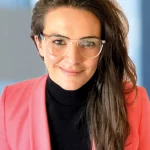 Caitlin serves as Senior Lab Consultant and Behavioral Scientist at R&G Insights Lab, the legal industry's first analytics and behavioral science consulting practice. She brings a cultural psychologist's perspective to many of the most important challenges facing enterprises today, including risk management and measurement; the development of ethical, inclusive and innovative organizational cultures; and the design and implementation of robust diversity, equity and inclusion initiatives. In addition to her client-focused responsibilities, Caitlin plays a leading role in shaping the Lab's overall business strategy.
Caitlin's work is informed by her extensive research experience and her focus on translating psychological theory and cultural research into practical action.  Prior to joining Ropes & Gray, she was a research scientist at Stanford University's SPARQ think tank, where she studied how culture—including race, gender, social class, and nationality—influences individuals' understanding of both their surroundings and their relationship to others. At SPARQ, she also worked with clients on projects to promote diversity and inclusion in the financial sector. Earlier in her career, she studied the role of community practices and rituals in increasing accountability, reducing conflict within groups, and supporting individual and collective well-being.
Nitish Upadhyaya, Director of Behavioural Insights, R&G Insights Lab
Nitish is Director of Behavioral Insights at R&G Insights Lab, Ropes & Gray's innovative legal consulting group, which combines world-class legal services with expertise in analytics and behavioral science. Nitish specializes in distilling insights from cutting-edge fields, ranging from behavioral science to human-centered design, into actionable strategies for clients. With a Masters in Behavioral Science, coupled with a background as a litigator specializing in multi-jurisdictional investigations and complex financial services cases, Nitish is uniquely positioned to co-design with clients an entirely new approach to legal and compliance matters.
This event will be held on Microsoft Teams. After registration, delegates will receive a diary invitation.
Delegates who cannot attend the live training can receive a recording of either session. Attendance Certificates will be issued to participants whether they attend live or recorded.