The ACi and DLA Piper UK LLP are pleased to host the ACi's "Immersive Investigations Workshop" to be held at the DLA Piper offices in Birmingham. 
9.00 for 9.30 am – 5.30 pm
followed by Networking drinks 
This fabulous and immersive thematic one-day event (using a case study) will allow those joining to learn more about: 
Understanding Concerns and Allegations 

Planning an investigation  

Evidence – Identifying, interpreting and analysing 

Managing Whistleblowers (and recent legislation) 
The benefits of eDiscovery, Forensic IT and legality of materials obtained  

Determining facts and reaching investigative findings 

Reporting, Remediation and Corrective / Preventative actions to support your organisation 
The case study will also demonstrate how to effectively manage conversations with Reporters, Witnesses and those who are the Subject of the investigation with live interview scenarios. 
The full-day event will have subject matter experts available for direct discussion and support in the management of the case study used in the training. The workshop is suitable for all levels of corporate investigators and provides an opportunity to enhance your existing skills and learn from subject matter experts in the field. The training is of particular benefit to those who are not investigating on a full-time basis such as in-house HR, Compliance, Legal and other internal professionals who support and handle corporate investigations and disputes. The training is also of benefit to consultants supporting corporate clients with such investigations. 
Early bird tickets:  £349
Speakers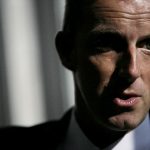 Simon Scales, ACi
Simon's extensive international experience in corporate investigations includes significant Employee Misconduct, Fraud, Bribery, Corruption, Antitrust & Competition, AML, Sanctions, Market Abuse and commensurate preventative/remedial measures. His 30 years of expertise in major investigation management, covert and overt intelligence gathering, relationship and stakeholder management, Ethics / Compliance / Integrity related investigations and reviews demonstrate his proven ability to facilitate consensus through negotiation and collaborate with senior management across all geographies.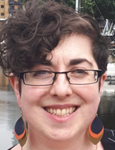 Ruby Moshenska, ACi
Ruby Moshenska is a Safeguarding Consultant and Investigations professional with over nine years experience conducting investigations into sexual violence, sexual harassment, child abuse and abuse of power in the public and third sector. She was Global SHEA and Safeguarding Lead at ActionAid International for four years, and prior to that held the position of Acting Head of Safeguarding at Oxfam GB.  In her earlier career, Ruby carried out and managed investigations in prisons for the Ministry of Justice in the UK, and across four continents for international INGOs.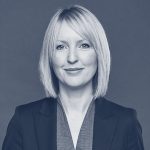 Laura Ford, DLA Piper
Laura leads DLA Piper's Corporate Crime, Investigations & Compliance practice in the UK.  She advises clients in the conduct of UK and multi-jurisdictional investigations into allegations of serious and complex misconduct, including in the areas of bribery, money laundering, fraud, facilitation of tax evasion, sanctions, data breach and human rights, and represents and defends clients in matters concerning the Serious Fraud Office, HMRC, Financial Conduct Authority and others regulatory and enforcement bodies.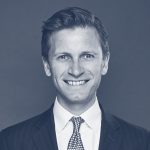 Will White, DLA Piper
Will White's practice covers all areas of financial crime for both UK and international clients, with a particular focus on anti-bribery and corruption and anti-money laundering issues. His clients include companies in the financial services, media, sport and retail sectors. Will is a member of the firm's corporate crime and investigations team.
Emma Phillips, DLA Piper
Emma Phillips is an employment lawyer, with extensive experience in both contentious and non-contentious employment matters, to include, complex, high value litigation, the protection of business interests, UK and global restructures, M&A and post-acquisition integration, global mobility and executive severance. Her clients include household names in a range of sectors, including manufacturing, energy, technology, insurance, retail and hospitality.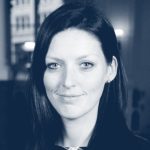 Lisa Hodgson, DLA Piper
Lisa has a broad range of experience in both contentious and non-contentious employment law She regularly assists clients to defend high value discrimination, unfair dismissal and whistleblowing claims, and also has experience in High Court proceedings, including interim injunctions. Lisa's non-contentious experience includes advising on the employment aspects of business transfers, corporate restructuring, acquisitions and other corporate transactions.  Lisa provides regular advice to clients on disciplinary and grievance issues, including how to conduct an investigation to ensure a fair and reasonable process.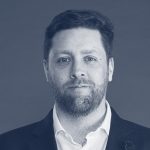 David Cook, DLA Piper
David Cook advises on contentious cyber security and data protection matters. During over a decade acting in this niche area of law, he has undertaken a large number of engagements relating to compliance advice but approaches all tasks through the eyes of a litigator and it is no surprise that his main area of focus is in regulatory, civil and criminal litigation matters, as well as internal investigation and technical security controls work.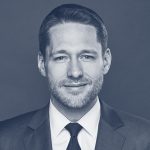 Mark Browne, DLA Piper
Mark Browne is the Head of Electronic Data Management for DLA Piper International, leading eDiscovery service delivery across EMEA and APAC.  Mark has over two decades of experience in managing large scale electronic data processes via technology automation, analytics, and AI, in close collaboration with legal teams and clients.  Mark has previously established his own specialist eDiscovery consultancy, and his previous roles have included eight years working at law firms, and, most recently, six years in senior roles with a leading e-disclosure provider, encompassing financial management and planning, client service delivery, and client service operations.
Sponsored by