Navigating Governance, Risk and Compliance with employees working from anywhere and using their own devices.  
The concept of an insider threat has different meanings to different people.   There is a wide range of threats that businesses have to consider when it comes to risk management. Having a remote or hybrid workforce presents new and additional challenges when it comes to insider threat. This webinar, hosted by Nuix, aims to explore the different threats that exist and the role investigators play in uncovering problems.
Panel
Neil Thomas, Director Advisory & Service Providers, Nuix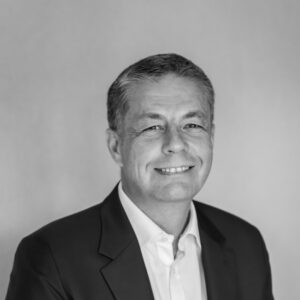 Neil has over 25 years of experience in consultancy and sales. At Nuix, his focus is assisting leading organisations to utilise Nuix technology solving complex customer problems and gaining value from their data. Prior to joining Nuix, he has held several leadership positions in the Financial Services sector within Western Union, Thomas Cook and Prudential; starting his career working in IT Security transitioning to consulting roles delivering market leading global payment solutions within regulated markets helping businesses compete internationally.
Paul Slater, Head of Investigation Solutions – Nuix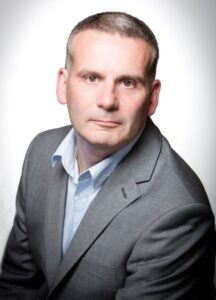 With over 25 years of experience within the DFIR and investigations industry, Paul is seen as a subject matter expert and thought leader. He identifies innovative ways to solve customer problems within the digital forensics and investigations space and has been instrumental in many of Nuix investigation customer success stories. Paul has worked with multinational organisations both in the UK and globally, advising on forensic technology solutions (including electronic disclosure, litigation readiness, data compromise and forensic data analysis) and can engage on all levels from the server room to the boardroom; with experience covering the technological, legal and commercial aspects of digital and forensic investigations and discovery.
Richard Williams, Partner, Forensics, Deloitte UK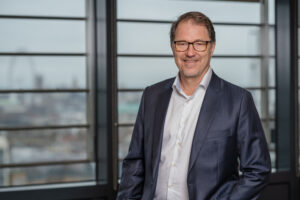 Richard is a Partner in Deloitte UK Forensics, with more than 30 years' experience in investigation, compliance and litigation work throughout Europe and Asia.  He started his career in Australian law enforcement and transitioned to the private sector whilst working as a digital forensic investigator. Richard's work in Asia provided the opportunity to live in Hong Kong, Beijing and Shanghai where he grew significant forensic businesses focusing on leveraging the latest technology to assist his clients with complex data matters, specifically relating to compliance and regulatory issues. Following his years in Asia, he has now relocated to London, applying his analytic mindset to solving other business issues his clients face in the complex world of security and privacy.   He remains passionate about digital forensics and continues to invest time in developing methodical solutions to analyse forensic data more efficiently. 
Chris Taylor, Assistant Director, Forensics, Deloitte UK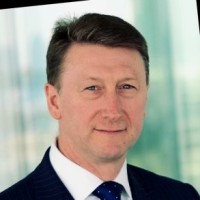 Chris is an Assistant Director in the Forensic Technology practice of Deloitte where he leads a team of investigators in Digital Forensic Insider Threat engagements. Chris is a subject matter expert in this area and has successfully helped clients in both the financial services and government sectors deploy and operate effective solutions to internal threats.  He has considerable experience in overseas investigations and has recently returned from The United Arab Emirates where he led the "Insider Threat" programme and security operations centre of the Electronic Government Authority of Ras-Al-Khaimah. His career in cyber investigations spans a 15 year period and includes engagements with large international industrial organisations and multi-department government agencies in Europe, Africa and the Middle East.
Nick Conway, Partner, Deloitte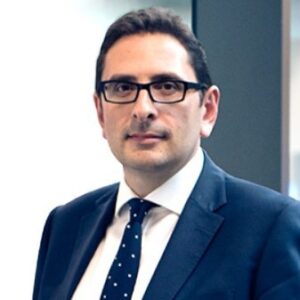 Nick is a Forensic Partner in Deloitte's Fraud, Data and Disputes practice. Having qualified as a barrister in London and worked within the legal and technology industries for more than 20 years, Nick is well versed in cutting through complex matters with a logical, common sense approach to eDiscovery, contract review and monitoring/surveillance investigations. Nick is also an Advisory Board Member at the University of Law Business School and is listed as one of the top 10 legal technologists, globally, in the Financial Times Intelligent Business Report 2019.
Moderator
Manu Hanspal, Head of EMEA, ACi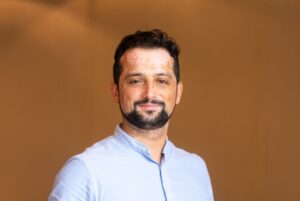 Manu's investigative experience stems from having served within UK Law enforcement for 15 years leading teams investigating serious and organised crime using specialist, proactive and covert methods. Transitioning into Corporate investigations, Manu has worked across numerous jurisdictions within the mining and extractive sector conducting and overseeing investigations into Business integrity concerns in addition to having accountability for the management and development of Rio Tinto's global investigations programme. Manu is currently Investigations and Conduct Monitoring Director in Ethics & Integrity at Compass Group, leading and designing both a Group Investigations programme and conduct monitoring framework. Manu additionally designs and delivers in-house investigations training for compliance, HR, Legal and business specialists in order to enhance this capability whilst also contributing to the development of the ACi education and training programme. Having worked across sectors and transitioned to corporate investigations, Manu brings a keen understanding of the operational challenges and elements required for those conducting and managing investigations.