Investigations are almost never plain sailing. Good guidelines can steer your cases in the right direction. In this webinar with EY and Women In White Collar Defense Association (India Chapter), we hear from different perspectives- external, internal and counsel – or, to keep with the nautical analogy, different boats in the same investigations storm!
Join Saguna Sodhi, Partner EY Forensic and Integrity Services, Rupinder Malik, Partner, JSA – M&A/PE, General Corporate and White-Collar Crime Investigations and ACi as we discuss good practice tips for investigators in the APAC region.
Panel
Saguna Sodhi, Partner, EY Forensic & Integrity Services in India.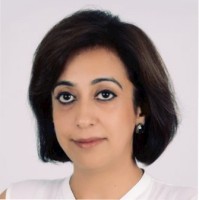 Saguna Sodhi is a Partner with EY Forensic & Integrity Services in India. She is also part of the leadership team of the India Chapter of Women's White Collar Defense Association.
Saguna is a qualified Chartered Accountant and has over 20 years of professional experience with cross functional expertise across industries and specializes in Ethics and Compliance Programs, Corporate Governance, fraud investigations and Integrity risk management. She has led several investigations including fraudulent diversion of funds, misrepresentation by management and business units and allegations of bribery and corruption. She specializes in the area of risk and compliance including FCPA across different sectors as it relates to investigation, due diligence and trainings. She has also advised clients on policy and process level controls to manage fraud and corruption risks and recommended controls to be implemented for mitigating the possible monetary and reputation impact on companies.
Rupinder Malik, senior partner, JSA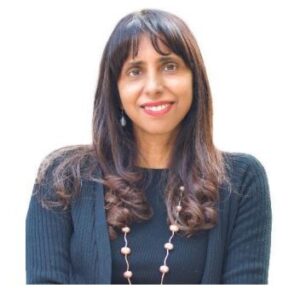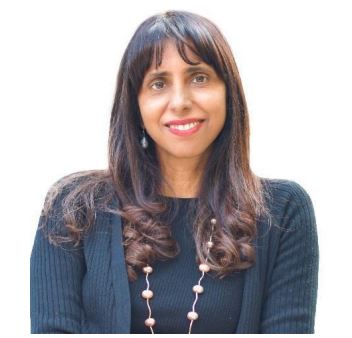 Rupinder Malik, a senior partner at JSA specializes in M&A/PE and Anti-Corruption and WhiteCollar Crime practice areas. She is also the Chapter leader of the India Chapter of Women in White Collar Defense Association. Rupinder's practice focusses on general corporate commercial, mergers and acquisitions, private equity investments, joint ventures and strategic alliances, cross- border investments, corporate restructurings; and in particular anti-bribery and anti-corruption laws, with specialization in corporate governance, fraud, anti-corruption, money laundering and other white-collar crime matters and investigations. Rupinder advises and assists on diverse compliance issues and internal investigations in connection with the Prevention of Corruption Act; the Money Laundering Act; the FCPA; the UK Bribery Act; and other local and international anti-corruption laws and sanctions. She has also extensively advised on data privacy, employment law advisory, workplace policies, code of conduct, Prevention of Sexual Harassment and related matters. Rupinder is recognised as a solution-oriented lawyer with a wealth of experience over 25 years.
Ash Sharma, Group Investigations Manager, Anglo American Plc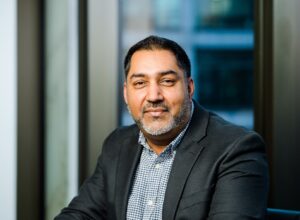 Ash Sharma has over 18 years' experience in investigations and financial crime risk mitigation. Ash presently manages one of two global investigation hubs for Anglo American Plc, a global mining, minerals and extraction company. His team conduct corporate ethics and compliance (including regulatory and financial crime) investigations. Ash has worked in the UK and Asia in regional and group roles for a global bank. There, he headed up an internal fraud risk, background vetting and investigation function, before leading and coordinating global significant investigations for the group. He has worked on new investigation function development, designing frameworks and procedures for large global operational teams. He has also led on technological innovation for efficient investigations at high volumes, for global teams across 40 plus countries. Ash was Senior Investigator at the UK Serious Fraud Office, securing successful prosecutions including Weavering Capital UK (one of the first hedge fund prosecutions of its kind to arise out of the 2008 financial crisis) where the net losses to the investors were approximately US$536 million. He also worked the Sustainable Agroenergy Plc 'Green biofuel' fraud and bribery prosecution, with a fraud value of over USD$30 million. He worked for the UK Electoral Commission, where he investigated UK political parties and elected officials for regulatory breaches, as well as corrupt acts. He has also managed investigations in the not-for-profit and charity sector, looking at financial crime and counter-terrorism risks. Ash is a Certified Fraud Examiner, Certified Financial Crime Specialist, and Certified Cryptocurrency Investigator. He is also a member of the Association of Corporate Investigators.
Moderator
Basha Galvin, Senior Investigations Manager, BAT & COO, ACi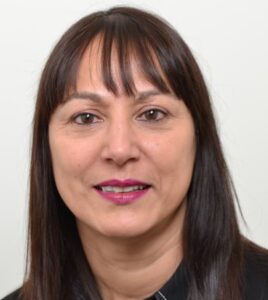 Basha started her career with the Metropolitan Police and moved to the City of London Police Fraud Unit, covering money laundering, trade finance fraud, bribery and corruption.  Basha left the police and moved to Citigroup for four years, moving to Barclays plc in 2006 as Head of Investigations & Whistleblowing for Wealth & Investment Bank. In 2018 Basha moved to the Oil & Gas Industry as Head of Investigations for Tullow Oil Plc leaving in late 2020.  Basha is a seasoned financial crime investigator in the public and corporate sector. She has led and managed global investigations teams.  During her career, Basha has had the opportunity to work in a number of jurisdictions including the USA, APAC and EMEA developing investigation models and collating evidence for civil and criminal prosecutions.  Basha was named as one of the "Top 40 in-house" investigation professionals by Global Investigations Review.