Short form messages are quick-fire conversational exchanges via a messaging or social application like Slack or Microsoft Teams. The prevalence of short message data in legal review is escalating at an exponential rate. In Relativity, short message data has increased more than 430% year-over-year and is expected to surpass the number of emails by 2024.
While short messages have helped businesses become more efficient, the data they generate can be difficult to export and process – creating a complex roadblock for legal teams and investigators.
Conversations about a single topic can flow across platforms or different sub-channels within the same platform and involve multiple parties – who can be added and removed at varying points in time. These conversations can also include shorthand or non-text responses like emojis and GIFs – making their exports unstructured and tricky to decode.
In partnership with Relativity, this webinar explores the critically defensible ways to collect and review short form messaging – a challenge set to irrefutably intensify as chat platforms gain a stronghold across daily business communications.
Panel
Cristin Traylor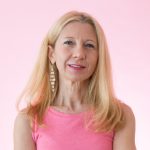 Cristin is the Director of Law Firm Strategy Marketing at Relativity, where she focuses on the legal technology needs of law firms. She previously served as Discovery Counsel at McGuireWoods LLP, where she oversaw a multi-faceted team of legal professionals providing experienced discovery assistance and strategic advice to firm clients. She also managed the Richmond Document Review Center and was a member of the firm's Practice Innovation Office. Cristin is a frequent speaker and author on discovery issues. She currently serves as Assistant Chapter Director of Richmond Women in eDiscovery and Project Trustee of the EDRM Privilege Log Protocol. She is an active member of Sedona Conference Working Group 1 and holds the Relativity Master certification.
Jeanne Somma
Jeanne Somma is the Chief Client Officer and General Counsel at Lineal Services. She has over a decade of experience in the legal industry, with strong expertise in eDiscovery, analytics application, and consultation regarding defensible uses of technology in document review and production.
Jeanne writes and speaks frequently on topics such as best practices for incorporating analytics into discovery workflows, developments in the laws around data privacy and cross-border discovery, and strategies for reducing cost and improving efficiency in discovery.
Natalie Lau

Natalie is an eDiscovery Consultant at Allen & Overy, where she advises our lawyers and their clients on efficient eDiscovery workflows, guides her eDiscovery colleagues to follow best practice and works to optimise internal processes and standards. She is a Relativity Master whose experience spans a vast spectrum of services and technologies across the EDRM. Natalie has a legal background and worked as a lawyer at a leading international law firm prior to embarking on her eDiscovery career.
Ash Sharma, Moderator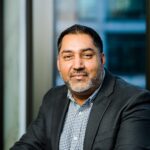 Ash Sharma has over 20 years' experience in investigations and financial crime risk mitigation. Ash presently manages one of two global investigation hubs for Anglo American Plc, a global mining, minerals and extraction company.  His team conduct corporate ethics and compliance (including regulatory and financial crime) investigations. Ash has worked in the UK and Asia in regional and group roles for a global bank. There, he headed up an internal fraud risk, background vetting and investigation function, before leading and coordinating global significant investigations for the group.  Ash is a Certified Fraud Examiner, Certified Financial Crime Specialist, and Certified Cryptocurrency Investigator.
This webinar is kindly sponsored by