La Asociación de Investigadores Corporativos (ACI) se complace en anunciar su primer evento para Latinoamérica para el día jueves 31 de marzo de 2022, el cual será auspiciado por Control Risks y desarrollará un marco general sobre las tendencias, casos más comunes y desafíos de las Investigaciones en el ámbito corporativo presentados en los diversos países de la región.
Panel
Enrique Gómez Pinzón  – Holland & Knight / Partner 
Enrique Gómez-Pinzón is the executive partner of Holland & Knight's office in Colombia. He practices in the areas of  compliance and internal investigations, cross-border investment and financings, mergers and acquisitions, international arbitration and project finance.  Mr Gómez-Pinzón has assisted clients in coordinating internal investigations and crisis mangement response for several multinational companies with operations in Colombia. He has participated in some of the most important financings and privatizations in Colombia in the last 30 years, including licensing of cellular telephones, banking entities, power generating and distribution companies, and transportation of petroleum. He has served as an arbitrator in a variety of cases administered by ICSID, ICC, PCA, CIETAC, cases administered under the UNCITRAL Arbitration Rules and the Bogotá Chamber of Commerce. Mr Gómez-Pinzón is the sole founder and former head of one of the leading law firms in Colombia. He received his JD from Universidad de Los Andes and an LLM from Harvard University Law School in Massachusetts. He is admitted to practice law in Colombia, the State of New York and Washington, DC.
Lucas Martins – Clarios / Deputy Legal Counsel LATAM 

Lucas joined JCI in 2014 as Senior Corporate Counsel, Litigation LATAM and in 2018, was appointed Senior Corporate Counsel for Brazil Power Solutions. He has extensive experience working in Brazil and LATAM countries and has focused his practice on litigation, risk management, law department management, recoveries and business strategy. Lucas started his legal career in Sao Paulo with TozziniFreire Advogados in 1999 with a broad spectrum of litigation and arbitration cases. After working in private practice, he joined Duke Energy Brazil, as Litigation Manager in 2009. At Duke Energy, he progressively assumed more challenging roles, including real estate and environmental, compliance and investigations. In 2014 Lucas become Senior Corporate Counsel, Litigation LATAM in Johnson Controls' Sao Paulo office, providing commercial litigation for all of JCI`s businesses in LATAM. He progressively assumed more senior roles in law department management, recoveries, material Labor & Employment matters and business partner of Power Solutions in Brazil. Lucas has a very hands-on profile, balanced with ethical and legal compliance standards and a sense of constant cooperation and partnership with business colleagues and team members. His greatest professional satisfaction is to deliver timely customer-centric work that drives business growth and he is passionate about supporting the development of his team members and colleagues. Since joining JCI, Lucas has received client recognition through several performance assessments and more recently, a Merit Award for material recoveries. He graduated Johnson Controls Leadership Edge Program (JCLE) in 2018. Lucas graduated from Pontificia Universidade Católica de São Paulo in 2001 and concluded the Master of Laws on Civil Law in 2008 He has been Professor of Civil Law and Civil Procedural Law in Brazilian and Post-Graduation Courses from 2009 to 2014 and is registered with Sao Paulo Bar Association.In his free-time, Lucas enjoys off-roading, spending time with his family, participating in triathlons and travelling. His native language is Portuguese and is fluent in English and Spanish.
Nelly Arocha – Control Risks / Director – Compliance, Forensics and Investigations 

Nelly Arocha is a Director in Control Risks' Compliance, Forensics and Intelligence practice, based in Mexico City. Nelly is a lawyer with experience across a variety of industries both during her time with the Mexican federal government and as a consultant for Control Risks, where she has had experience conducting complex internal investigations into national and multinational companies. Nelly has more than 15 years of experience in several government postings that include the President's Office, the Federal Institute for Transparency and Access to Public Information and the Ministries of Education and of Communications and Transport, among others. At the Federal Electoral Institute, she participated in conducting investigations in two of the largest campaign finance cases in Mexico. Additionally, as head of the Internal Control Office at a government agency, she was responsible for auditing federal expenditures and monitoring the implementation of internal controls to ensure the efficiency of the institution and prevent corruption. Her areas of expertise includes transparency and government reform, data protection, government accountability, investigations and audit.
In addition to graduating as a lawyer from the Instituto Tecnológico Autónomo de México, Nelly holds a MA in International Relations from the Fletcher School of Law and Diplomacy at Tufts University and a MSC in Comparative Politics from the London School of Economics and Political Science. She is fluent in English and Spanish.
Juliana Pontes – MercadoLibre / Internal Investigations Manager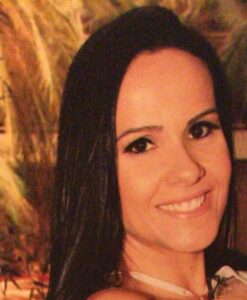 Juliana Marcucci Pontes Amaral es abogada especializada en derecho civil, gestión empresarial e investigaciones internas. Al largo de su carrera de 20 años, ha trabajado en estudios de abogados y desde 2009 se encuentra en Mercado Livre, donde estuvo a frente del área estratégica de Dispute Resolutions en Legales hasta 2021, cuando fue a Compliance implementar el área de investigaciones internas.
Moderator
Nestor Garrido, Head of LATAM, ACi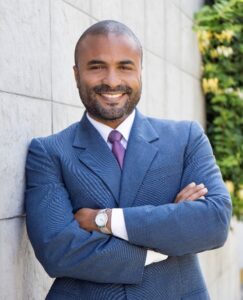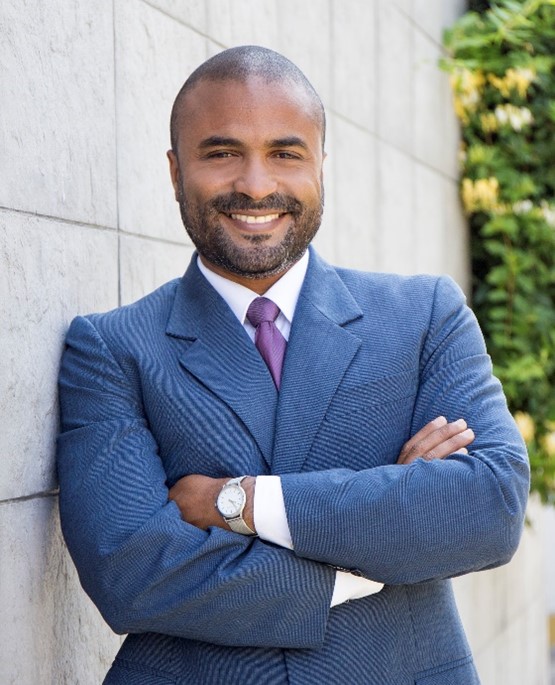 Nestor is a Senior Corporate Security Executive with over 23 years of professional experience in Crisis Management, Product Security, External and Internal Fraud and Compliance Investigations. From 1996 to 2005, Nestor worked in the Investigations Unit of Peruvian Navy. He started his career in the private sector in 2006 as Security Manager Peru at Novartis, conducting Compliance and Illicit Pharmaceutical investigations. After 7 years in Novartis, Nestor joined Mondelez Peru as Security Manager. Since December 2018, Nestor is currently Head of Security Peru at the multinational energy company Enel managing and overseeing Critical Event Management, Fraud Investigations and Critical Infrastructure Security. Nestor also develop training in Crisis Management, Risk Management and Corporate Investigations in association with Business Alliance for Secure Commerce (BASC). He is a Certified ISO 31000 Lead Risk Manager by Professional Evaluation and Certification Board (PECB), Member of ASIS International and ACFE.
Evento apoyado por