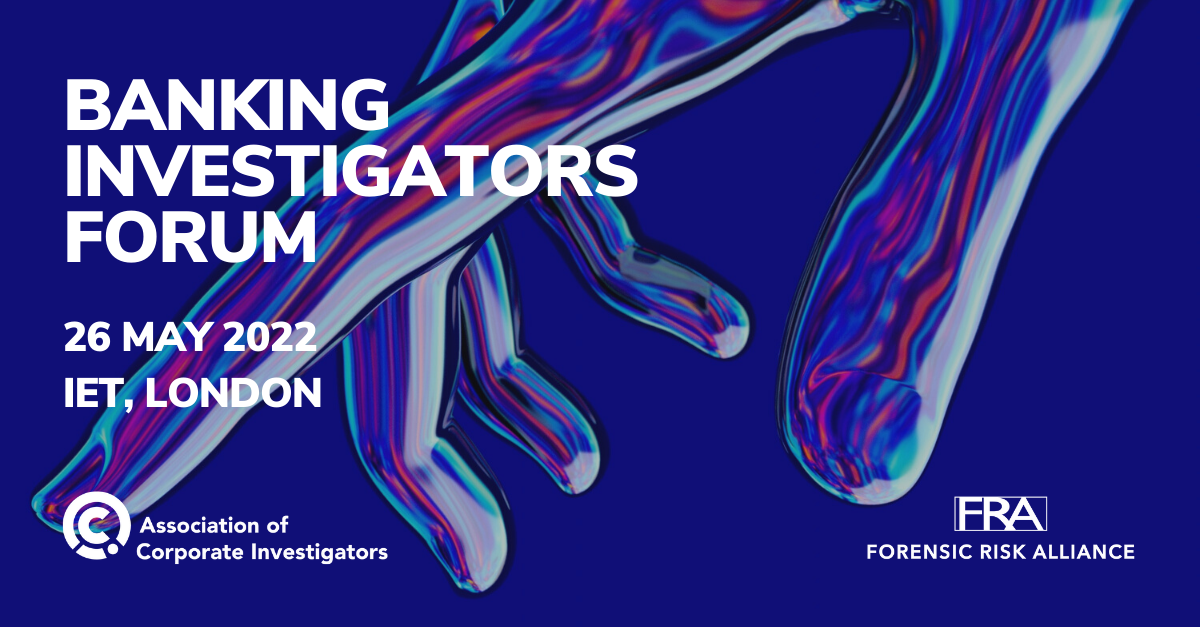 The ACi was delighted to host this invitation-only event kindly sponsored by FRA.It took place on Thursday, 26th May 2022 at IET London, 2 Savoy Place, London WC2R 0BL.
The agenda items included;
Whistleblowing – how Banks investigate Whistleblowing allegations.
Conduct Investigations – what are they? and how are Banks organising and investigating these cases
Recording Investigative Interviews – best practice in the when and how
Investigations and Data Sharing – best practice when sharing with other Banks during investigations
Crypto Investigations – how are Banks investigating these cases?
Measuring investigations – measuring the effectiveness of investigations
Centralising investigation teams –a panel discussion
Click here to view the agenda.
Our event featured:
Citibank

JP Morgan

Standard Chartered

Lloyds

Nat West

HSBC

Barclays

Deutsche Bank

UBS
And many more.