Sentiment and emotional analysis detect positivity, negativity, and other signals such as anger, and desire across communications, providing law firms and organisations with contextual visibility into the expression of emotions buried deep in data. One of the key challenges in using sentiment analysis is the potential for harmful biases in the underlying models. 
If a sentiment analysis model is capable of discriminating bias, it may carry that bias over to its conclusions. As AI usage exponentially expands, managing the risk of bias in models is becoming increasingly urgent. Especially in a legal setting, we all have a part to play in actively measuring and managing bias so we can utilise AI that is ethical, trusted, and morally principled.
Panel
Simon Scales, Chief Strategy Officer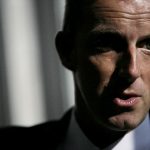 Simon's extensive international experience in corporate investigations includes significant Employee Misconduct, Fraud, Bribery, Corruption, Antitrust & Competition, AML, Sanctions, Market Abuse and commensurate preventative / remedial measures. His 30 years of expertise in major investigation management, covert and overt intelligence gathering, relationship and stakeholder management, Ethics / Compliance / Integrity related investigations and reviews demonstrate his proven ability to facilitate consensus through negotiation and collaborate with senior management across all geographies.
Aaron Ahmadia, Senior Director, Applied Science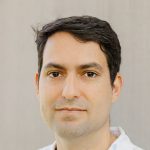 Dr. Aron Ahmadia is the Senior Director for Applied Science at Relativity, where he leads the development of AI capabilities for Relativity One, including AI-Assisted Review, Analytics, and search. Dr. Ahmadia is an internationally recognized expert on machine learning and artificial intelligence. His specializations include the use of AI in Legal Discovery, Model Risk Management, and responsible AI. He has previously held and adjunct faculty position with George Washington University and was an inaugural Professor of Computer Science at KAUST, where taught one of the first Coed classes in the Kingdom of Saudi Arabia. Dr. Ahmadia has a breadth of US government service, where he collaborated with various domestic intelligence, regulatory, security, and space agencies in design and evaluation of novel systems for exploring and managing information at a massive scale. He also has significant enterprise and financial services experience. While serving in the Model Risk Office at Capital One, he was an accredited Model Risk Officer responsible for supporting deployment decisions for key AI and machine learning capabilities in fraud defense, underwriting, and digital services. Dr. Ahmadia holds a Ph.D in Applied Math from Columbia University and a B.S. in Computer Engineering from the Illinois Institute of Technology.
Sponsored by