Investigating Greenwashing
12.00 pm – 1.00 pm London time
Environment, Social and Governance (ESG) investigations are taking center stage at the moment with climate change and sustainability foremost on all our minds. What is Greenwashing? How do you avoid it and what are the potential outcomes for organisations subject to Greenwashing investigations? This webinar will answer these questions and more. 
Panel
Hannah Gilkes, Risk Advisory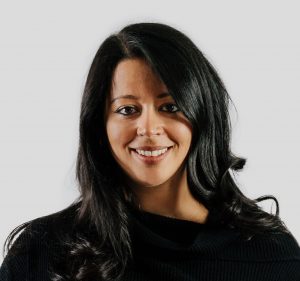 Hannah leads Risk Advisory's global ESG intelligence practice. Hannah helps clients across a range of industries access hard-to-find information that helps them to understand and mitigate ESG issues across their operations. Based in London, Hannah forms part of Risk Advisory's wider business intelligence and investigations practice which helps businesses survive and thrive by equipping corporate decision makers and their advisors with the meticulously sourced, local intelligence they need to make the right commercial decisions. Hannah has worked in intelligence for eleven years. Prior to this role, she headed Risk Advisory's Africa practice, managing its investigations on the continent across the company's integrity, strategic intelligence and ESG service lines. She has also worked at FTI Consulting, Livingstone & Company, Africa Confidential and The Africa Report.
Hannah is an Ethiopian national. She has lived and worked in Addis Ababa and travelled extensively across sub-Saharan Africa, spending extended periods of time in Ethiopia, Uganda, Nigeria, Ghana and South Africa.
Joanna Ludlam, Partner, Baker & Mckenzie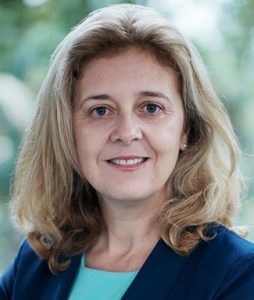 Joanna Ludlam is co-chair of Baker McKenzie's Global Compliance & Investigations group. She is a partner in the Firm's London office, where she also leads the market-leading Regulatory, Public & Media law team. Joanna's principal areas of practice are corporate internal investigations, corporate compliance and complex business disputes. She regularly leads investigations of compliance issues, including in particular under the UK Bribery Act, for multinational corporations in multiple international jurisdictions. She also advises clients and their boards of directors on issues of corporate compliance and risk management, particularly with respect to anti-corruption matters, as well as on crisis and reputation management. Joanna focuses on bringing practical solutions to client issues, and designed the Firm's innovative Investigations Academy, a comprehensive and state-of-the-art training programme for investigations practitioners. She is co-author of Baker McKenzie's Connected Compliance thought leadership series. In 2016, Joanna was named as one of The Lawyer's "Hot 100" for her practice, and is recognised by Legal 500 and Chambers & Partners.
Linzie Forrester, President of Sustainability, Wood Group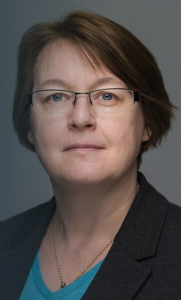 Linzie is a passionate advocate for sustainable development, safety and environmental protection with a career spanning more than 30 years. She has worked across a number of industries and latterly in the corporate setting. Her role brings sustainability into the forefront of thinking at the strategic level; ensuring ESG risks are clearly and effectively identified and mitigated through the governance systems of the organisation. Linzie provides both strategic thinking and challenge to Wood's executive leadership team, integrating sustainability into the mainstream management of their company. Previously she has developed and integrated AMEC's sustainability program, achieving sector leader status multiple times in the Dow Jones Sustainability Index. 
Moderator
Steve Young, CEO, ACi
Steve served 20 years in UK law enforcement investigating economic crime specialising in the pro-active investigation of Banking Fraud, Bribery & Corruption, Whistleblowing and Money Laundering. This was followed by 6 years at Citigroup Inc. as EMEA Regional Director of Investigations, and 8 years as Barclays Bank Plc, Global Head of Investigations for Investment Banking & Wealth Management. Currently Head of Fraud & Investigations in Group Compliance at Lombard Odier, based in Geneva. To date, 40 years of international economic crime experience in both a law enforcement and corporate environment.
Webinar Sponsored by