This webinar is kindly sponsored by EY
Live Broadcast Monday, 7th December 2020 @8am-9am GMT
Corruption is dishonest behaviour by those in a position of power, such as managers or government officials.
Corruption can include giving or accepting bribes, inappropriate gifts, under-the-table transactions.
​Join our expert panel to discuss how best to manage these issues.
Panel:
Arpinder Singh, Partner and Head – India and Emerging Markets, Forensic & Integrity Services, EY
Arpinder Singh has significant experience spanning over 25 years in multi-jurisdiction investigations, forensic accounting and dispute advisory in India, US, UK and other regions. As a trusted advisor, he has worked with corporates, regulators and law enforcement officials on many high profile and global investigations across diverse sectors. He has acted as an expert forensic accountant in several disputes and arbitration cases and has been consistently recognized as one of the foremost practitioners in the "Who's Who Legal".  He is a forensic accountant with significant knowledge of the law and one of the few experts in India who was an internal auditor, statutory auditor, financial controller and leads forensic investigations. He is an ISO 37001 Certified Lead Auditor, Founder of the Mumbai Chapter of the ACFE and Special invitee in the ICAI's Digital Accounting and Assurance Board (2020-21). ​​
Sara Ritch, Investigations Manager, Global Fund Office of the Inspector General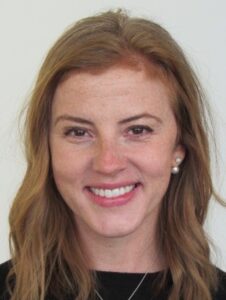 Sarah Ritch is a lawyer and an Investigations Manager who has been with the Global Fund's Office of the Inspector General for 9 years.  She leads a multi-disciplinary team of investigators, analysts and computer forensic experts to root out fraud, corruption and abuse of grant funds.  Her team covers over 75 countries where the Global Fund invests, with a particular focus in Asia and Eastern Europe.  Prior to this, Sarah worked as an Assistant District Attorney in Manhattan prosecuting cases involving violent crime, identity theft and financial fraud.  She has litigated complex financial matters as an associate at Simpson Thacher & Bartlett LLP and Richards Kibbe & Orbe law firms in New York City.  Sarah graduated with honors from the Northwestern University School of Law in Chicago, Illinois, USA.
Akshita Bajaj, Head of Investigations, Citi South Asia Cluster
Akshita is a Chartered Accountant by qualification and brings with her, 16 years of experience in risk management across retail banking and insurance. She has worked across all lines of defense, including Business, Independent Control & Compliance, and Internal/External Audit.
Moderator:
Basha Galvin, COO, ACi
Basha started her career with the Metropolitan Police and moved to the City of London Police Fraud Unit, covering money laundering, trade finance fraud, bribery and corruption.  Basha left the police and moved to Citigroup for four years leaving in 2006 and moving to Barclays plc as Head of Investigations & Whistleblowing for Wealth & Investment Bank.  Basha is a seasoned financial crime investigator in the public and corporate sector. She has led and managed global investigations teams.  During her career Basha has had the opportunity to work in a number of jurisdictions including the USA, APAC and Europe, developing investigation models and collating evidence for civil and criminal prosecutions.  Basha was named as one of the "Top 40 in-house" investigation professionals by Global Investigations Review.