The ACi 5-module course has been developed for aspiring investigators and individuals who have investigations as part of their remit but have not received any investigative training, and for those who are considering a career change to determine if being an investigator is for them.
This course is run online via live webinars and is based on a whistleblowing report and case study. There are five modules that take delegates through the theory and practice of running a successful investigation.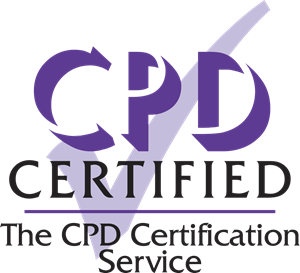 Module 1
Assessment of the case study
Delegates examine a case study, some supporting documents and some theory on Investigative Assessment. We review the case study and discuss the assessment phase. The webinar provides additional Open Source Intelligence research information to review and discuss. In addition, there is a role play interview with the Source of the concerns.
Module 2
Planning
In this module delegates will explore the Planning Stage of conducting an internal investigation. We will explore the activities undertaken during a good practice planning process and prepare an investigation plan.
Module 3
Collection and evaluation of evidence
A role play interview is conducted with the witness and the subject, showcasing some of the techniques essential for a good interview (introduction, rapport building, open-ended questions, closed questions, producing documents, challenge questions etc.), including poor interviewing techniques to show what can happen with poor interview practices.  At the end of the session, we will summarise the investigation.
Module 4
Report Writing
We discuss report writing, finalise the key findings together and the structure of the report. A final example of the investigation report is reviewed. Points to consider: fact-based report; exhibits & attachments; conclusions.
Module 5
Control & Process Gaps, Remediation and Case Closure.
We discuss the theory and any relevant points for the case: update controls; review of existing processes & procedures; risk acceptance; records retention.
At the end of the five modules, attendees will be able to:
Describe the key elements of an effective, fair and respectful corporate investigations process
Identify the common issues that arise during investigations
Apply a six-step investigations process
Collect and evaluate information and evidence
Implement a planned investigation approach
Understand the theory of investigative interviews of witnesses and subjects.
5 modules build to our 'Foundations in Conducting a Corporate Investigation' certificate.

Dates for the course are as follows:
Tuesday, 4th May 2021:
6.00am – 8.00am BST / 1.00pm – 3.00pm Singapore
Tuesday, 11th May 2021:
6.00am – 7.30am BST/ 1.00pm-2.30pm Singapore
Tuesday, 18th May 2021:
6.00am – 7.30am BST/ 1.00pm-2.30pm Singapore
Tuesday, 25th May 2021:
6.00am – 7.30am BST/ 1.00pm-2.30pm Singapore
Thursday, 27th May 2021:
6.00am – 7.30am BST/ 1.00pm-2.30pm Singapore
Delegates who are unable to attend the live training can watch a recording on demand.
Costs:$350