When conducting investigations across borders, organisations must be well-versed in international laws, including anti-bribery and corruption statues, data privacy regulations, and cross border data transfer requirements.  From corporate fraud and corruption to regulatory compliance violations, the need for professional investigations has never been more crucial. In this webinar, we'll explore how investigators can best navigate the complexities of global investigations. This free webinar, sponsored by Consilio, will explore effective investigation management strategies, and provide insights into key considerations, best practices and tools required to navigate this complex landscape.  We'll explore the legal, cultural and regulatory nuances of different jurisdictions. A must-attend event for anyone involved in global investigations.
Panelists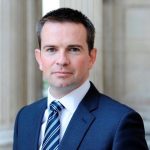 Drew Macaulay, Consilio
Drew is a Managing Director of Consilio, a global leader in Legal Consulting & Legal Services. Drew is Consilio's primary subject matter expert in cross-border litigation, regulatory and internal investigations. Drew has particular expertise with multi-jurisdictional anti-corruption/bribery/FCPA and cartel investigations involving the EMEA and Asia Pacific regions.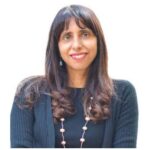 Rupinder Malik
Rupinder Malik, a senior partner at JSA specializes in M&A/PE and Anti-Corruption and WhiteCollar Crime practice areas. She is also the Chapter leader of the India Chapter of Women in White Collar Defense Association. Rupinder's practice focusses on general corporate commercial, mergers and acquisitions, private equity investments, joint ventures and strategic alliances, cross- border investments, corporate restructurings; and in particular anti-bribery and anti-corruption laws, with specialization in corporate governance, fraud, anti-corruption, money laundering and other white-collar crime matters and investigations. Rupinder advises and assists on diverse compliance issues and internal investigations in connection with the Prevention of Corruption Act; the Money Laundering Act; the FCPA; the UK Bribery Act; and other local and international anti-corruption laws and sanctions. She has also extensively advised on data privacy, employment law advisory, workplace policies, code of conduct, Prevention of Sexual Harassment and related matters. Rupinder is recognised as a solution-oriented lawyer with a wealth of experience over 25 years.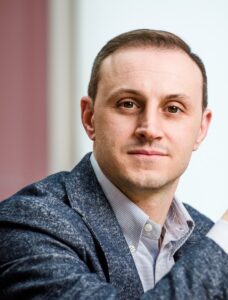 Michele Manici, Vodafone
Michele is a senior security manager and possesses over 20 years' experience in the security and investigations fields across the Law Enforcement and the Corporate environment. In his current role he leads an international team responsible to conduct internal investigations related to bribery and corruption, code of conduct violations, fraud, conflict of interest, security incidents and information protection across several countries. He started his career in the Italian Carabinieri where he led numerous criminal investigations and took part to international peace-keeping missions, and in his previous corporate role as security manager for an international bank he led several investigations with focus on financial crimes, leveraging on cutting edge technology, extensive data analytics and network analysis. Michele is a motivational leader and an enthusiast of coaching principles for the success of resources and organisational goals. Michele is a Certified Fraud Examiner. 
Moderator
Ash Sharma, ACi
Ash Sharma has over 18 years' experience in investigations and financial crime risk mitigation. Ash presently manages one of two global investigation hubs for Anglo American Plc, a global mining, minerals and extraction company. His team conduct corporate ethics and compliance (including regulatory and financial crime) investigations. Ash has worked in the UK and Asia in regional and group roles for a global bank. There, he headed up an internal fraud risk, background vetting and investigation function, before leading and coordinating global significant investigations for the group. He has worked on new investigation function development, designing frameworks and procedures for large global operational teams. He has also led on technological innovation for efficient investigations at high volumes, for global teams across 40 plus countries. Ash was Senior Investigator at the UK Serious Fraud Office, securing successful prosecutions including Weavering Capital UK (one of the first hedge fund prosecutions of its kind to arise out of the 2008 financial crisis) where the net losses to the investors were approximately US$536 million. He also worked the Sustainable Agroenergy Plc 'Green biofuel' fraud and bribery prosecution, with a fraud value of over USD$30 million. He worked for the UK Electoral Commission, where he investigated UK political parties and elected officials for regulatory breaches, as well as corrupt acts. He has also managed investigations in the not-for-profit and charity sector, looking at financial crime and counter-terrorism risks. Ash is a Certified Fraud Examiner, Certified Financial Crime Specialist, and Certified Cryptocurrency Investigator. He is also a member of the Association of Corporate Investigators.
Sponsored by