We delve into the most effective methods for revealing valuable evidence hidden within emails, corporate communications, and various data sources that can play a pivotal role in legal disputes and criminal proceeding.
The webinar will provide an in depth discussion on the theory and practical application of the latest eDiscovery software and forensic investigation techniques.  This will include the latest developments in forensic imaging / data collection, its capabilities and limitations, common pitfalls and how to avoid them, advancements in forensic data analytics and visualisation as well as real life of examples of how these have been used to progress and enhance investigations.  Mohammed Rafaqat from State Street will give the in-house perspective alongside John Holden and Annabel Kerley of Evelyn Partners who will share their experience from the Police, SFO, FCA and private practice angles.
Panel
Simon Scales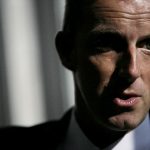 Simon's extensive international experience in corporate investigations includes significant Employee Misconduct, Fraud, Bribery, Corruption, Antitrust & Competition, AML, Sanctions, Market Abuse and commensurate preventative/remedial measures. His 30 years of expertise in major investigation management, covert and overt intelligence gathering, relationship and stakeholder management, Ethics / Compliance / Integrity related investigations and reviews demonstrate his proven ability to facilitate consensus through negotiation and collaborate with senior management across all geographies.
Mohammed Rafaqat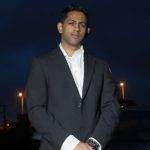 Raf is the Technical Forensic Investigator for State Street Bank. As part of his role he conducts security related cyber investigations covering all EMEA operations and has been in this role since 2017. He has an MSc in Cyber Forensics and has been a Cyber Investigator for 13 years. Prior to State Street he was a Detective in the Metropolitan Police and later joined the National Cyber Crime Unit at the National Crime Agency. He has investigated and prosecuted high profile Cyber Investigations affecting the UK including liaising with and working alongside international law enforcement agencies. He specialises in forensic analysis of Windows/Mac and Linux systems, RAM analysis, mobile phone forensics and is proficient in industry recognised forensic tools and practices. Raf is also part of the International Association of Computer Investigative Specialists (IACIS) where he has mentored and trained new computer examiners.
Annabel Kerley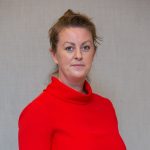 Annabel is Head of Fraud and Financial Crime at Evelyn Partners. She has over 20 years' experience as a forensic accountant and investigator. She acts for both claimants and defendants in civil, criminal and regulatory matters involving allegations of fraud, bribery and corruption. During her career Annabel has helped clients across multiple sectors (including Financial Services, Retail, Healthcare and Technology & Media) navigate high-stakes investigations into complex multi-million cross-border fraud, bribery and corruption cases. 
John Holden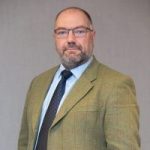 John leads the Forensic Technology unit at Evelyn Partners and specialises in all manner of forensic computer investigations and processes including e-disclosure, regulatory response, corporate litigation support, fraud and money laundering investigations. He began working in the field of computer forensics whilst working as a Detective in the Fraud Unit of the Cheshire Constabulary where he conducted investigations into murder, kidnap, terrorism and major fraud. He has also worked on cases for the National Crime Squad, Department of Trade and Industry and DEFRA, the Metropolitan and Provincial police forces as well as numerous corporate entities. He has acted as an independent expert and provided complex forensic computing evidence to the High Court.
​
Sponsored by