In this webinar sponsored by Alvarez and Marsal, we will discuss the challenges of conducting investigations into illicit trade. We will look at the best investigative techniques and which agencies investigators can collaborate with.
Panel:
Chris Martin, MBA, Dip. Man. OECD Countering Illicit Trade Taskforce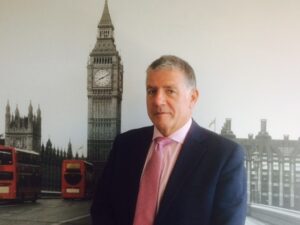 Chris has 45 years service in HM Customs and Excise and HM Revenue and Customs, with the past 38 years in the criminal investigation and intelligence disciplines.
He has wide international experience. He opened the first UK drugs liaison post in Paris in 1992 and returned to France in 2002 to perform the fiscal crime role. Between 2006 and 2009 he led the HMRC Fiscal Crime Liaison Network, driving through a significant expansion programme in China, Malaysia, Eastern Europe and the UAE. From 2012 to 2018 he served as Counsellor for Fiscal Crime Liaison at the British Embassy, Washington DC. He now leads a series of cross-cutting projects for HMRC Organised Crime Operations.
He has also undertaken several external secondments, to the police regional crime squads, to the National Criminal Intelligence Service, and to the Foreign and Commonwealth Office – for the strategic drugs survey of Central Asia 2001/02.  He became active in the OECD Countering Illicit Trade Task Force in 2014, and has held the position of Chair since 2018.
John Flint, Global Head of Anti-Illicit Trade, British American Tobacco.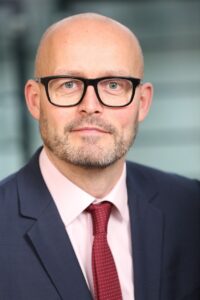 John started his career as a British Diplomat in 1996. Following stints in London, Eastern Europe and the Eastern Caribbean working on a variety of bilateral and multilateral issues, John joined the National Criminal Intelligence Service (NCIS) in 2002. Following a variety of roles in NCIS and subsequently, the UK's Serious Organised Crime Agency (SOCA), John was posted to the Balkans as the Regional Head of Investigations. With teams based in the British Embassies across the Balkans, John was responsible for managing the UK's relationship with national law enforcement and intelligence agencies and led investigations in a multitude of threat areas, including drug trafficking, people smuggling and fraud. John joined BAT in 2013 following 17+ years as a public servant. Based initially in Budapest and then Prague, John managed security and anti-illicit trade for a cluster of 12 countries in Central and Eastern Europe before moving to BAT HQ to take up the global position as Head of Anti-Illicit Trade (AIT). The AIT team at BAT consists of a number of engagement managers which assist BAT markets in their efforts to combat the illicit tobacco trade, as well as a Forensics and Compliance Team which provide product authentication and illicit trade analysis, as well as compliance activities to ensure the security of BAT's own supply chain.
David M. Luna, President and CEO of Luna Global Networks & Convergence Strategies LLC  
David is a former U.S. diplomat and national security official; current Chair of the Business at OECD Anti-Illicit Trade (AIT) Expert Group; Chair of AIT Committee of the U.S. Council for International Business (USCIB); Senior Fellow for National Security and co-Director of the Anti-Illicit Trade Institute (AITI), at the Terrorism, Transnational Crime, Corruption Center, Schar School of Policy and Government, George Mason University.
Chris Phillips, Managing Director, Alvarez & Marsal, London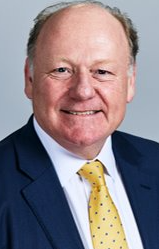 Chris specializes in the conduct of complex financial investigations involving allegations of misconduct and/or criminal activity, mainly involving fraud, bribery and corruption, money laundering, sanctions abuse, accounting misstatement and tax evasion. Chris has given expert evidence in several disputes and investigations cases in Courts in UK, Australia, Switzerland and Sweden.​ With more than 30 years of forensic investigation experience, he has worked on many complex investigations for global multi-national companies, working alongside external legal advisors, and reporting to Boards, external regulators and law enforcement/Courts.​With regard to financial crime, supply chain, sanctions and related areas, Chris has been involved in many investigations and regulatory review projects including:​Investigating allegations of criminal conduct with regard to supply and manufacture of shipping vessels, specifically the use of non-compliant product in key components​; Investigation allegations of fraud and bribery in the manufacture of food and drinks products for major global food manufacturers, and in the provision of medicines to HPCs in Eastern Europe​; Investigating alleged organization crime in the white goods and insurance industries, and bribery investigations involving government funded infrastructure projects​; Managed an AML lookback project for a major global bank, involving the review and assessment of key elements of the bank's global AML policy and framework for a substantial portfolio of international clients;​ Appointed by the Board of a major global bank to review suspicious accounts relating to business involving CIS related clients, and offshore jurisdictions and related transaction reviews​; Assisted in the performance of three global OFAC sanctions reviews for French and Nordic banks, working alongside external counsel and the regulators.  The work involved the analysis of trade finance contracts and all payments/flow of funds for certain products in sanctioned countries.