Join us for this unique session unpacking why banter can be toxic and what is going on when people misjudge it. Addleshaw Goddard partners Sarah Thomas and Richard Yeomans will be joined by Mary Eastward Jones from WTO and UKCP registered psychotherapist, John Paul Davies to help you better understand the personal dynamics and stresses behind the cultural phenomenon of banter with practical insights to help you manage and prevent investigations into bullying, harassment and culture.
This 60 minute webinar will cover:
practical explanations on the nature and purposes of banter, its effects on individuals, and why it can be prevalent in high stress environments. 

Is banter always toxic and how can it be avoided?

Practical tips for conducting effective bullying and harassment investigations with the psychological perspective in mind.
Don't miss this unique opportunity to enhance your investigative skills. Register now to secure your spot on this unique and invaluable approach to understanding what's going on beneath the surface in investigations involving 'banter'.
Panel
Mary E Jones, WTO
Mary is an experienced investigations, evaluation, whistleblowing, ethics and assurance specialist across the public, private, charitable, humanitarian and multilateral sectors. She started her career in criminology, research and evaluation focusing on crime reduction, social inclusion and ethical compliance for a number of public sector agencies, charities and police forces in the UK. In 2011 she joined an international NGO's Fraud and Corruption Team working in trailblazing roles, then moving on to leadership roles in Ethics and Compliance, including setting up and managing the Investigations function in the world's largest university publisher. In 2021 Mary became Executive Director of the Association of Corporate Investigators, where she led projects to professionalise global investigations. Mary currently works as Head of the Office of Internal Oversight at the World Trade Organization, where she is responsible for internal investigations, audit, inspections, evaluations, and promoting ethical culture. Mary is a certified fraud examiner, qualified investigator and strategic analyst with significant experience in fraud, bribery and corruption risk management and prevention of sexual harassment, exploitation and abuse. She is passionate about championing the role of corporate investigators, sharing articles and practitioner guidance, as well as delivering mentoring to entrants to the profession.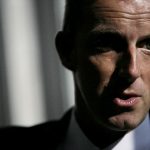 Simon Scales, ACi
Simon's extensive international experience in corporate investigations includes significant Employee Misconduct, Fraud, Bribery, Corruption, Antitrust & Competition, AML, Sanctions, Market Abuse and commensurate preventative/remedial measures. His 30 years of expertise in major investigation management, covert and overt intelligence gathering, relationship and stakeholder management, Ethics / Compliance / Integrity related investigations and reviews demonstrate his proven ability to facilitate consensus through negotiation and collaborate with senior management across all geographies.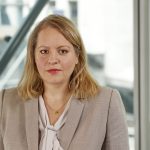 Sarah Thomas, Addleshaw Goddard
Sarah has nearly two decades of experience acting for banks, asset managers and other financial services firms and senior managers in high profile regulatory investigations by the FCA, PRA , PSR and Financial Reporting Council as well as the US Department of Justice, and on independent public reviews. She also acts for corporates in conducting internal investigations, including whistleblowing investigations. She joined Addleshaw Goddard in June 2019 from the London financial services investigations team at Herbert Smith Freehills LLP, and has spent time on secondment at a global wealth management bank. Sarah has particular expertise advising on investigations concerning non-financial misconduct, the FCA's conduct of business rules; complaints handling; governance and culture; anti-money laundering, consumer redress and client money and assets (CASS). Sarah devised and leads AG's tech-enabled customer redress service, and has conducted a wide range of customer redress exercises.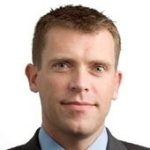 Richard Yeomans, Addleshaw Goddard
Richard is an expert in a wide range of employment law issues from senior executive appointments and terminations, large-scale reorganisations/redundancy programmes, Employment Tribunal claims and the employment aspects of corporate transactions (including mergers and acquisitions, outsourcings and restructurings). Richard works for clients including Co-op, Global, Morgan Stanley and William Hill.
John-Paul Davies., Psychologist
John-Paul is an experienced psychotherapist running a full-time private practice both online and from home in Cobham, Surrey, having worked as a solicitor in the City of London for the first half of his career. He has also published a self-help book, writes about a range of wellbeing and psychological topics for various media and has YouTube and podcast channels featuring lots of free content on well-being and mental health issues.
Sponsored by