The ACi and RPC are pleased to host the ACi's Immersive Investigations Workshop to be held at RPC's offices in London.
8.30 am – 5.30 pm followed by Networking drinks
RPC
Tower Bridge House
St Katharine's Way
London
E1W 1AA
The one-day event will cover the following topics:
• Managing & planning an investigation
• Identifying and interpreting evidence
• Managing Whistleblowers and recent  legislation
• E-discovery, forensic IT and legality of material obtained
• Establishing investigative conclusions
• Investigation findings – Compliance remediation, consideration of corrective and preventative actions to support your organisation
The event will be followed by networking drinks.
The full-day event will have subject matter experts available for direct discussion and support in the management of the case study used in the training. The workshop is suitable for all levels of corporate investigators and provides an opportunity to enhance your existing skills and learn from subject matter experts in the field. The training is of particular benefit to those who are not full-time investigators such as in-house Human Resources, Compliance, and Legal professionals, but who support and handle corporate investigations and disputes. The training is also of benefit to consultants supporting corporate clients with such investigations.
Click the button below to pay by card.  To book a place by invoice please contact: admin@my-aci.com
Panel 
Stephen Storey, Group Head of Ethics & Compliance, Compass Group Plc & Member of the Board, ACi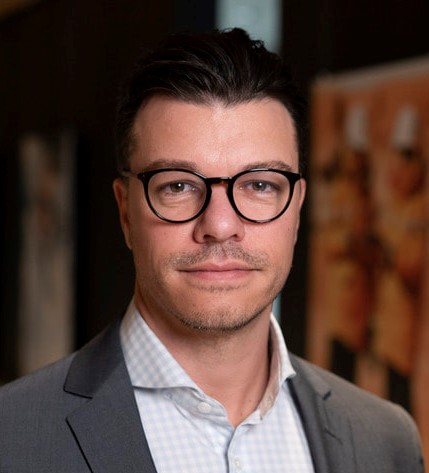 Stephen is an accomplished tech savvy ethics & compliance and investigations leader with expertise in programme management, ABC, anti-fraud, AML, CTF, training and 3rd party/human risk. Stephen is also a strategic adviser to the ACi. He is currently Group Head of Ethics & Compliance for Compass Group Plc responsible for continuing to strengthen the Group's risk based compliance programme/control framework.
Kelly Thomson, Partner, RPC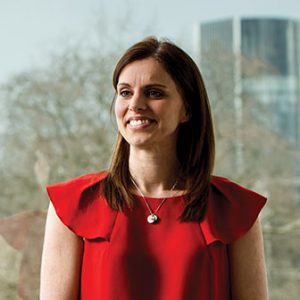 Kelly Thomson is an experienced employment lawyer who works with clients on complex international and national employment matters, with particular focus on outsourcing, restructuring and the people aspects of organisational change. Kelly is regularly called on by organisations grappling with their inclusion and diversity strategies and has real depth of knowledge on gender equality. With particular expertise in TUPE, Kelly has a wealth of experience in advising on the employment aspects of outsourcing, M&A activity and complex restructuring arrangements. Kelly also advises regularly on significant organisational change programmes including large-scale redundancies and changes to employment arrangements. Her many years of hands on project experience enable her to work as an effective extension of her clients' HR, Legal and Executive teams in delivering business critical projects. Kelly works alongside clients' HR and Legal teams in developing and implementing strategies for the recruitment, retention and motivation of employees. She has a focus on 'employee engagement' and is passionate about issues of diversity and inclusion. Kelly develops and provides training and seminars for clients' HR, legal and business teams and co-delivers our regular seminars and roundtables on a variety of topics. She is a regular contributor to practitioner and academic publications. Most recently she has written the Xpert HR Line Manager's Guide on TUPE and edits the Tolley's chapter on Whistleblowing.
Sam Tate, Partner, RPC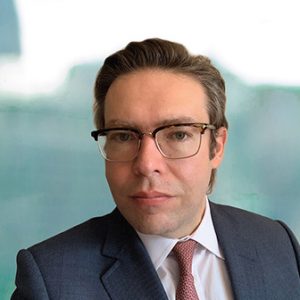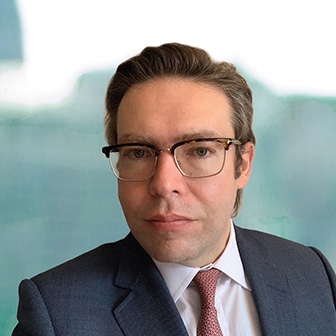 An expert in white-collar crime, Sam Tate is a partner with extensive practical experience of complicated cross-border investigations and crime prevention programs. Sam works closely with a number of FTSE 100, international and privately owned entities and individuals in relation to financial crime proceedings, investigations, and practical crime prevention programs. He recently led the settlement on the ground-breaking 11th and 12th UK DPA's and conducted the independent investigation for the Financial Times of allegations made by Wirecard against its reporters. He is a regular speaker and moderator at industry and government events and was previously Head of Anti-corruption in EMEA for a global financial crime consultancy. Sam's experience also includes private prosecutions and senior roles within the Court/FCA appointed sanctions/AML related monitorships of two global banks. Sam is a co-author of the leading UK anti-corruption compliance text book "Bribery: a Compliance Handbook" published by Bloomsbury and he has extensive practical experience as the Subject Matter Expert for anti-bribery and money-laundering at a global full service oil and gas company and a seconded Executive Director to the litigation and regulatory team of  a US investment bank.
Jon Bartley, Partner, RPC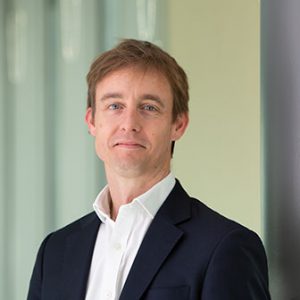 Jon Bartley specialises in digital technology and e-commerce, data protection, cybersecurity and consumer law. Jon has 20 years' experience as a commercial contracts lawyer. He helps clients manage their legal risk whilst still achieving key business objectives. Advising domestic and international clients, including well-known consumer brands, Jon acts on a wide range of commercial contracts, including supply of goods and services, reseller and distribution, and licence agreements. He specialises in technology and digital business contracts, including SaaS, IaaS and other cloud solutions, software development and licence agreements, and data analytics projects. Jon also assists clients on regulatory matters including data protection and cybersecurity issues (data security breaches, data analytics and marketing, data transfers and GDPR readiness), cybersecurity, e-commerce regulation and consumer law. Jon is described by The Legal 500 as "extremely strong in the field" of data protection, privacy and cybersecurity. Jon is a thought leader in the area of data protection. He is Chair of the Data Law Committee of the City of London Law Society and in 2021 was a contributing author to a key report on legal mechanisms for data stewardship.
Ching Liu, Principal, Technology Consulting, Control Risks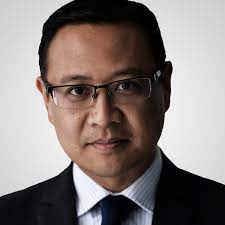 Ching Liu is a Principal for Technology Consulting for Control Risks' Compliance, Forensics, and Intelligence team based in London. He is responsible for the Digital Forensics and Incident Response practice across EMEA and has over 25 years' experience in the digital forensics industry, providing subject matter expertise across the globe. He frequently assists clients in leveraging technology solutions for forensic investigations and matters ranging from insider threats, data theft and corporate fraud, to complex DFIR cyber breaches such as ransomware, system attacks, spear-phishing and email compromises. Ching has given independent expert testimony in international courts of law from arbitration to criminal crown court. Ching also advises on the full spectrum of technology consulting such as cyber security and response, electronic discovery, data analytics and information security, including regulatory mandates and data privacy.
Lorna Van Oss, Associate Director, Control Risks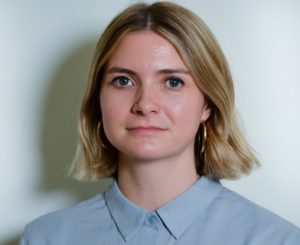 Lorna is an Associate Director in Control Risks' dispute support practice. Lorna leads complex, intelligence-led investigations across Europe, the Middle East and Africa in support of clients in contentious situations. She has seven years of experience in corporate intelligence, during which time she has developed an expertise in multi-jurisdictional asset recovery work and cross-border disputes. Lorna is ranked as a notable practitioner in Chambers and Partners 2022 Guide to Litigation Support (Business Intelligence & Investigations).
Adam Garside, Director, Control Risks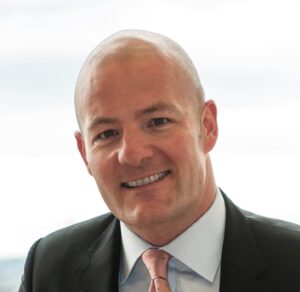 Adam is a Director in Control Risks' Compliance, Forensics, and Intelligence team based in London. He is a chartered accountant and has over 15 years of experience conducting investigations into suspected fraud, bribery and corruption.​Along with his consulting experience, Adam has worked in-house for a FTSE100 oil and gas company and Magic Circle law firm. Having conducted investigations on the ground in over 15 countries, he has gained extensive experience in investigation planning and management under privilege; securing evidence, investigative analysis; leading witness and subject interviews; and reporting to law enforcement, regulators, legal counsel and other stakeholders.​ Adam has given evidence in criminal proceedings, is ranked by Who's Who Legal 2021 as a Future Leader in Investigations and is an Advisory Panel member to the Association of Corporate Investigators.
Moderator
Manu Hanspal, Head of EMEA, ACi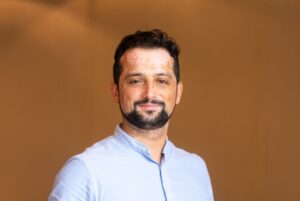 Manu's investigative experience stems from having served within UK Law enforcement for 15 years leading teams investigating serious and organised crime using specialist, proactive and covert methods. Transitioning into Corporate investigations, Manu has worked across numerous jurisdictions within the mining and extractive sector conducting and overseeing investigations into Business integrity concerns in addition to having accountability for the management and development of Rio Tinto's global investigations programme. Manu is currently Investigations and Conduct Monitoring Director in Ethics & Integrity at Compass Group, leading and designing both a Group Investigations programme and conduct monitoring framework. Manu additionally designs and delivers in-house investigations training for compliance, HR, Legal and business specialists in order to enhance this capability whilst also contributing to the development of the ACi education and training programme. Having worked across sectors and transitioned to corporate investigations, Manu brings a keen understanding of the operational challenges and elements required for those conducting and managing investigations.