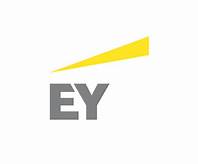 In this webinar sponsored by EY, we look at how to measure the effectiveness of Whistleblowing systems. Measuring the effectiveness of Whistleblowing presents Heads of Investigations, Boards of Directors, the Whistleblowing Champion and the Audit committee – who are the recipients of Management Information – an array of data points. 
This webinar will consider the key data points, and provide both internal and external views on how you accurately assess and then present this information
As a framework for the discussion, we will cover System Administration, Investigation Competency and Process, Outcome Assurance and Remediation.
Panel:
Andrew Webster, Assistant Director, Financial Crime & Forensics, EY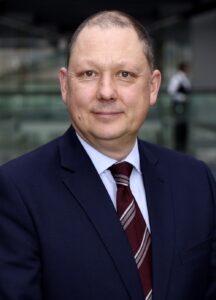 Andrew has over 30 years of operational intelligence and investigations experience. He began working with confidential informants related to money laundering in 1996. Since 2004 he has worked in consulting with Control Risks, Navigant and internally at LafargeHolcim managing internal investigations. At Prudential Plc and Bank of America Merrill Lynch he held senior Financial Crime roles where he managed Whistleblowing systems and the investigations which they generate. In his current role at EY he acts as an SME on a wide range of Financial Crimes Compliance components including Whistleblowing, Fraud, AML, Sanctions, Anti-Bribery and Anti-Corruption.
Andy Noble, Head of  Whistleblowing and Speak Up,  NatWest Group.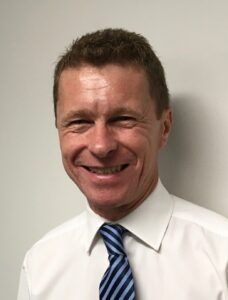 Starting his career with NatWest in 1984, he has held numerous front line and risk function roles, predominantly in the Retail and Private Banking sectors. His experience spans compliance, operational risk, credit risk and financial crime. Following the introduction of new whistleblowing regulations by the UK's financial regulators in 2016, Andy led the development and implementation of a group-wide whistleblowing framework at NatWest (formerly RBS). This provides a mechanism for colleagues across the bank to confidentially raise concerns about unethical behaviour and wrongdoing, helping to support a strong risk culture. Andy was also a Special Constable with the Metropolitan Police Service for 29 years. He received a long service award from the Commissioner of the Metropolitan Police prior to retiring in 2018.
Peter Stone, Head of Business Integrity, RB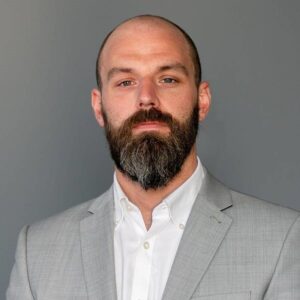 Pete is the Head of Business Integrity at reckitt, a multinational consumer goods company responsible for brands falling into three categories, health, hygiene and nutrition. During the last 18 years has been involved in investigation, intelligence, risk management, audit and compliance in both the public and corporate sector. Pete is responsible for having delivered global investigation training, case management system implementation, audit app development and recently taken on responsibility of overseeing the Global Compliance Training design, organisation and delivery.
Jean Salloum, Assistant Director, Forensic & Integrity Services, EY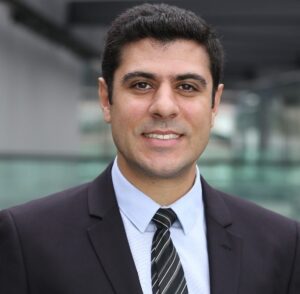 Jean is an investigations and compliance practitioner within the Forensics and Integrity practice in EY. He has been undertaking leadership roles over the past few years on international and multi-jurisdictional forensic audit and investigation engagements. Additionally, Jean has been particularly focused on assisting major corporations in assessing their speak-up programs. Having an academic background in systems engineer, Jean started his career in 2010 in technology consulting which he is currently leveraging in order to bring technology to speak-up solutions.
Moderator:
Bruce Forbes, Head of Global Investigations, Prudential Plc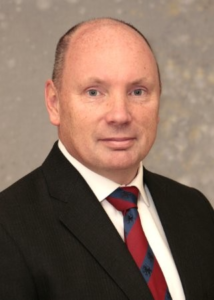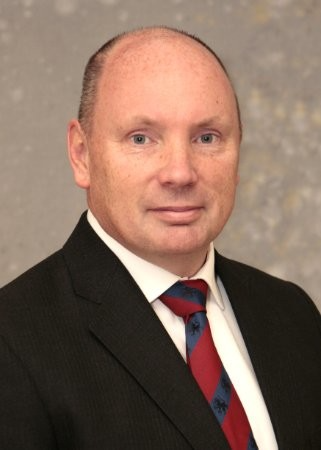 Bruce has over 30 years' experience gained in diverse Law Enforcement and Financial Services roles. He has directed complex, cross-jurisdictional investigations in Asia and globally and has led international in-house Corporate Investigations functions in banking and insurance. Based in Hong Kong, Bruce is the Head of Global Investigations for Prudential plc where he currently leads both the Counter Fraud and Whistleblowing programmes for the Group, in addition to the Corporate Investigations function. Bruce leads and directs the most sensitive, complex and significant bribery, corruption, fraud and misconduct investigations globally and is accountable for the standard and conduct of investigations globally.