Remote Investigations have become the norm during the Covid-19 Pandemic but are they here to stay? In this webinar kindly sponsored by Control Risks, seasoned investigators from the Middle East and the UK will explore the challenges and opportunities remote investigations and interviews presented during the pandemic. The panel will look at the role technology played and discuss the forward-looking outlook for conducting investigations beyond the pandemic to assess what is here to stay. Additionally, the panel will discuss the opportunities that have opened up for investigators as they have embraced the new ways of working.
Panel
Charanjeet Singh, Regional Committee Member, ACi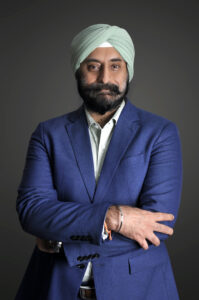 Charanjeet Singh is a career banker with experience of over 24 years in retail and commercial banking. He has worked in India, Africa and for the last 11 years in the UAE.
He has worked with banks like ICICI, Barclays, Mashreq and is currently employed with First Abudhabi Bank. He has worked in various domains in being sector including Sales, Collections, Audit and Fraud Risk. Charanjeet has been the Chairperson of the UAE Bank Federation's Fraud Prevention Committee since 2020 and in the past has also served as vice-chairperson of the same committee.
He is a Postgraduate in finance and holds certifications in Anti Money Laundering, Information Security and Fraud risk. He is passionate about fraud prevention and investigations and likes to share knowledge in this area. He has participated in multiple conferences as a speaker on matters related to fraud risk.
His expertise lies in setting up fraud risk frameworks including fraud prevention, monitoring & investigations. He has worked on implementing fraud prevention & monitoring systems to address fraud risk across the organisation including customer acquisition, staff and vendor onboarding, digital banking and operations.
Kanupriya Jain, Director, Control Risks
Kanupriya is a Director and co-leads our compliance and investigations practice in the Middle East and North Africa from our Dubai office. She is a forensic accountant, investigator and a trained first responder.
Kanupriya brings extensive experience of working with large companies and global law firms on both proactive and reactive problem-solving assignments. She has investigated numerous financial and non-financial cases related to corruption, financial statement fraud, revenue-sharing and quantification of costs in the Middle East and South Asia regions. She has led proactive fraud risk assessments and trained C-suite client representatives on fraud and corruption.
Examples of Kanupriya's recent experience include:
Leading large cross-border investigations between the UAE, the UK, India and the US over allegations of earnings mismanagement, misappropriation of assets, theft of cash, bribery and corruption, and fraud.
Leading proactive and reactive corruption and internal controls reviews, including advising clients on robust policies, procedures and compliance frameworks.
Designing fraud and corruption training programmes for clients and launching an online training course for a client that was rolled out to more than 15,000 employees worldwide.
Kanupriya is named as an "Asset Recovery Expert" for India by Who's Who Legal Magazine in 2014 and 2015. She has co-authored the white paper titled "Grey Practices – Fuelling Fraud and Corruption in the Indian business environment", spoken at the ACFE Middle East conference and contributed to published articles on fraud and corruption in Asia.
Kanupriya is a member of the Association of Certified Fraud Examiners, the Institute of Internal Auditors (UAE) and the Indian Business Professional Council. She is a chartered accountant and has both a bachelor's degree in law and in commerce.
Ching Liu, Principal in Control Risks' EMEA Forensic Technology and Digital Forensics & Incident Response practice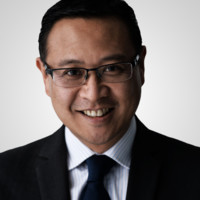 Ching is a dedicated digital forensic specialist and expert witness with industry experience since 1995. He has extensive experience in leveraging technology solutions for multi-jurisdiction and regulatory mandates. He frequently assists clients on assignments ranging from forensic collections to interrogation of enterprise and cloud systems on subject matters such as money laundering, corporate fraud, terrorism, drug trafficking and murder. He has investigated significant cybercrimes and system breaches involving ransomware, email compromises and electronic espionage.​
He has been engaged in many civil and criminal cases concerning cyberattacks, and computer fraud and misuse. These assignments have involved technical computer forensic investigations to management of electronic discovery tasks. He has worked extensively across the world for corporate clients, law firms and law enforcement agencies, and provided expert testimony in international courts of law.
Ching has significant technical expertise, ranging from personal devices to business networks and cloud architecture. He has extensive knowledge of forensic tools and techniques providing solutions to complex problems. He is qualified as an EnCase Certified Examiner (EnCE) and is listed in the UK Register of Expert Witnesses and is a Certified Information Systems Security Professional (CISSP).
This webinar is kindly sponsored by