In support of World Whistleblower Day on 23 June 2021, we are delighted to host this webinar sponsored by Whispli.
Join us on this important day where you will hear the first hand experience of a corporate whistleblower and how this decision changed his life. Plus, a unique view of whistleblower issues currently being addressed in Africa. You will also be provided with sage advice from a corporate whistleblower policy owner and the challenges that he faces. To round out the webinar, we will also offer advice on what technology now exists to help professionalise your reporting systems and overall management of whistleblowers.
This webinar will be a fantastic opportunity to learn from practitioners working in this always challenging space. There will also be a very interesting discussion around what constitutes a "whistleblower" and how this title can become an issue for corporations seeking to enhance their "speak up" culture.
The ACi looks forward to presenting this event sponsored by "Whispli" and offering support to entities and individuals responsible for the intake, assessment and management of those who report misconduct.
Panel
Sylvain Mansotte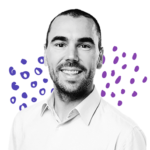 Back in 2012, Sylvain Mansotte received a call from the newly appointed Chief Procurement Officer of a large Australian based construction company to assist in building a new function.  He jumped at the chance, and one of his first priorities was to understand his new employer's third party spend profile. Within 2 months, Sylvain had uncovered a $20M fraud that spanned 12 years and led to the perpetrator – a finance executive with 30 years of experience in the company – admitting to the crime, and ultimately being sentenced to 15 years in prison. Although he was promoted in his organization, Sylvain couldn't stop thinking about how his experience as a whistleblower could have been better. He was initially reluctant to approach any of his colleagues and did not feel confident speaking to the third-party organization appointed by the company because it would compromise the anonymity he felt necessary.
In 2016, he left the company he was working for and he decided to build a better solution, that's how Whispli was born: A secure and anonymous two-way communication platform to anonymously report misconduct or wrongdoing without fear of retribution
As the only platform on the market built by a whistleblower, Whispli has a unique understanding of what it has at stake and the importance of protecting the organization and the whistleblower. Whispli is trusted by hundreds of compliance teams (including Ipsen, Servier, Synlab…) in more than 100 countries.
Mark Gough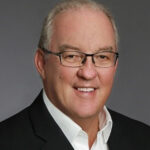 Mark has over 35 years of professional investigation experience at both national and international levels within the public sector and private sector. Mark started his career as a counter-terrorism investigator with the Australian Federal Attorney General's Department. From 1996 to 2008, Mark worked in the Investigations Division of the Office of Internal Oversight Services at the United Nations in New York. Mark joined Siemens in 2008 as the Global Deputy Head of Compliance Investigations and managed the Europe/Middle East/Africa investigation team from the Munich headquarters. In October 2014, Mark was appointed as the Regional Head, Case Handling Asia Australia (within the newly created Legal and Compliance – Regulatory Governance structure in Siemens AG), based in Singapore and with a regional office in Beijing. In August 2019, Mark joined Schneider Electric in Singapore as the East Asia, Japan and Pacific Compliance Officer also responsible for all investigations across the region. Mark returned to Australia in early 2021 and started his own consulting company, Gough Risk Consultancy, based in Queensland. Mark will provide the ACi with advice on corporate investigations management, investigation training (investigations and interviewing), strategic investigation policy identification and drafting, and whistleblower risk management issues.
Bruce Forbes, Head of Global Investigations, Prudential plc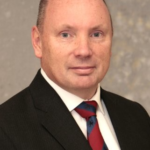 Bruce has over 30 years' experience gained in diverse Law Enforcement and Financial Services roles. He has directed complex, cross-jurisdictional investigations in Asia and globally and has led international in-house Corporate Investigations functions in banking and insurance. Based in Hong Kong, Bruce is the Head of Global Investigations for Prudential plc where he currently leads both the Counter Fraud and Whistleblowing programmes for the Group, in addition to the Corporate Investigations function. Bruce leads and directs the most sensitive, complex and significant bribery, corruption, fraud and misconduct investigations globally and is accountable for the standard and conduct of investigations globally.
Rainer Buehrer – founder member of the International Anti-Corruption Academy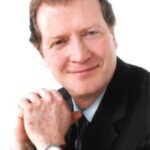 After studying law at the University of Cape Town, Rainer joined the South African Police Service as a detective in the Commercial Branch. In 1995 Rainer was seconded to the Interpol General Secretariat in Lyon, France, as the Head of the Economic Crime Branch. In 2002 Rainer left the Police and joined Interpol as the Head of the Anti-Corruption Directorate. In 2008 Rainer joined the German engineering company Siemens AG in Munich as the Global Head of Compliance Investigations, managing Offices in Germany, the United States, China, Mexico, Russia and the United Arab Emirates. In 2014 Rainer returned to South Africa as the Regional Compliance Officer for Africa. Rainer has vast experience in conducting and managing financial crime investigations and has dedicated a large part of his career to combatting Corruption in the public and private sectors. Rainer is also a proud founder member of the International Anti-Corruption Academy situated in Vienna, Austria.

Whispli is an award winning whistleblowing platform for Security-Conscious organisations. Hundreds of them (e.g. Westpac, CBA, Qantas…) leverage Whispli to power their whistleblowing system and comply with the law. Our easy-to-use platform lets your people speak up safely and without fear. When employees speak sooner, you identify risks before they are a threat to your organisation and its reputation. By using Whispli, our clients have received reports and investigated thousands of disclosures. Whispli has protected their brand and financial reputation, along with building a culture of accountability with their employees.