With the plethora of data, how do in-house investigations teams undertake modern-day investigations?
By supplementing their investigations using Technology to sift through the data using artificial intelligence, we discuss Technology's theoretical and practical uses, including case studies from regulatory investigations and employee-related investigations.
Webinar time 9.30 – 11.00 am GMT + 1/ 4.30 – 6.00 pm SGT
Panel
Ebru Tiberi, Head of Anti-Financial Crime Investigations APAC, Deutsche Bank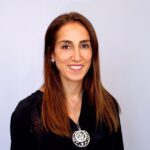 ​Ebru is currently the Regional Head of Anti-Financial Crime Investigations APAC in Deutsche Bank. She has over 20 years' experience in investigations, anti-financial crime advisory and audit and has a strong background in risks & controls. Having worked in major multinationals and consultancy firms in Europe, Middle East and Asia, Ebru has a wide experience of setting up functions and overseeing multi-disciplinary teams with diverse backgrounds.
Gino Bello, Managing Director, Technology (Digital Forensics & e-Discovery), FTI Consulting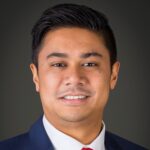 Gino Bello leads the Technology segment in South East Asia. Mr. Bello is a digital forensics expert – having given expert testimony and submitted expert reports and affidavits to Courts and government in Singapore, Hong Kong, Australia, Indonesia, and the Philippines – and is a certified computer examiner. Recognised as a Global Elite Thought Leader by Who's Who Legal, Mr. Bello has over sixteen years of experience in Digital Forensics, Cybersecurity, eDiscovery and Litigation Support, & IT. Mr. Bello has led a broad range of matters including regulatory investigations, high stakes investigations into data leakage, cross-border disputes, government enquiries, bribery & corruption, incident response, Cyber Risk & Posture Reviews, class actions, white collar crime, & other employee-related misconduct.
Sarita Misir, Senior Vice President, Global Legal, Legal Lead for M&A and Technology Transactions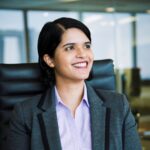 Sarita is a transactional and technology lawyer practising in the areas of mergers and acquisitions (M&A), capital markets and information technology law, with a keen interest in employment law. She is currently Senior Vice President, Global Legal at a major Asia-Pacific focused international healthcare company, where she acts as the legal lead for global M&A, capital markets and healthcare tech, and helps to fulfil the organisation's purpose of providing affordable and accessible care for all in Asia Pacific. She also manages strategy for complex dispute-related matters, having originally "cut her teeth" as a litigator before moving to the corporate transactional world. Sarita was recently a finalist nominee in the Singapore Company/Business category for the 4th Singapore Chief Legal Officer Awards 2020 by the Singapore Corporate Counsel Association (SCCA).
Lee Bik Wei, Partner, Allen & Gledhill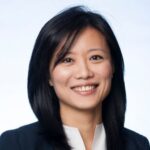 Bik Wei is the Deputy Head of the Firm's White Collar & Investigations Practice. She regularly advises clients on white-collar, regulatory and compliance and corporate governance matters, and regulatory and corporate investigations. These include matters involving criminal breach of trust, corruption, anti-money laundering, market misconduct, mutual legal assistance matters, and employee misconduct, fraud, and corporate governance-related issues. Her main areas of practice also encompass commercial litigation and international arbitration. She has substantial experience in a range of areas including cross-border joint venture disputes, corporate disputes such as shareholder and/or directors' disputes, property and trust, and contentious employment disputes. Bik Wei's clients include local companies and multinational corporations, both private and listed, and trust companies. Bik Wei is also proficient in Mandarin and regularly advise Chinese clients. She joined the Firm in 2008 and has been a Partner since 2015.
Webinar kindly sponsored by