Sponsored by Consilio, the webinar will discuss the types of digital data sources being used to assist investigations, current challenges investigators are facing with obtaining digital data, the impact on investigations and how it differs by geography and insights into what the new trends are with digital data in investigations.
Panellists: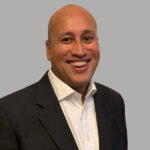 Edward Nkune, Moore Kingston Smith
Sitting within Moore Kingston Smith's forensic accounting team, Edward has 20 years' law-enforcement experience in the counter-fraud arena. Edward is an accredited practitioner and experienced in high-risk government projects as well as global corporate compliance monitorships. He manages forensic accounting, eDiscovery and digital forensics projects for clients across all major continents. In previous roles, he has led multidisciplinary teams in the public and private sectors, working on criminal, regulatory and internal investigations. Clients describe Edward as meticulous, analytical and lateral-thinking, while bringing a sense of empathy and calm to the situation. This is endorsed by the impressive roll call of clients Edward has assisted across Europe, the United States, Africa and Australia.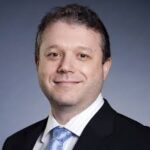 Mark Garnett, Consilio
Mark is a Senior Vice President of Client Services at Consilio, is the global head of the Digital Forensic and Expert Services team and is based in London. He is responsible for managing forensic teams across the US, UK, Germany and APAC regions. The forensic team is responsible for the delivery of all forensic collection, forensic data analysis, discovery consulting and electronic discovery services to both law firm and corporate clients alike. Mark specialises in managing teams responsible for seizing and analysing digital evidence, data recovery, electronic evidence preservation, electronic discovery and conducting other computer-related investigations.
He is a qualified investigator, electronic discovery and forensic technology practitioner with 14 years' experience as a Detective in the Queensland Police Service and over 20 years specialist electronic discovery and forensic experience, six of which were with a "Big Four" forensic practice in Australia. Mark was also previously a Partner of McGrathNicol and was the leader of its Forensic Technology team. As a Partner at McGrathNicol, Mark led a large team providing a broad range of matters in Australia and overseas involving digital evidence recovery, data analysis, providing expert witness testimony, network intrusion, asset tracing, procurement frauds and misappropriation. These investigations included reviewing and analysing digital information, interviewing suspects and witnesses, liaising with financial and statutory institutions, adhering to specific evidentiary requirements and data preservation. Mark has extensive international experience and has led electronic discovery and forensic engagements in the US, Europe, Australia, Hong Kong, Indonesia, New Zealand, Japan and China.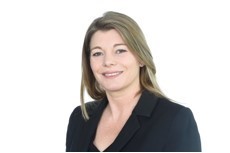 Anne-Marie Ottaway is a white-collar defence and investigations specialist with over 20 years' experience, including 13 years' at the UK's Serious Fraud Office. She was also the Specialist Adviser to the House of Lords' Select Committee on the Bribery Act 2010. Recognised as an expert in economic crime-related matters Anne-Marie provides clients with advice on all aspects of government investigations and prosecutions, with a particular focus on fraud, bribery and corruption, insider dealing, market abuse and money laundering. She is also highly experienced in conducting internal investigations and advising on corporate self-disclosures and related reporting obligations.