Identifying and responding to a data breach can be a very daunting task. Whilst there is no perfect, automated technology solution to manage the breach response and investigation, by combing powerful AI with process-driven human review there is light at the end of the tunnel.
In this webinar kindly sponsored by OpenText you will learn about:
How to establish whether a website is authentic and can be trusted
How organisations can ensure their legal obligations are being satisfied and met to ensure security for their customers and
website visitors, especially with reference to PII data
The challenges of responding to and investigating a data breach
How combining AI with human review, you can significantly reduce cost, speed up the time to respond and investigate the
breach and ultimately reduce your risk and exposure from the breach
Work Product or Final Report: Same as regular document review?
Juan Di Luca, LL.M, Principal Head of Managed Review Services UK, OpenText Legal Tech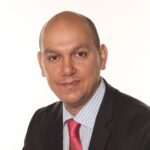 Juan has over 10 years' experience conducting technology-assisted investigations and heads the OpenText MDR Service in the UK (as part of EMEA investigations and the Global Data Breach Response team). He is an international bilingual (Spanish-English) legal professional with experience in the UK, Europe, the United States and Latin America. Juan holds a Juris Doctor degree, a Paralegal Technology post-bachelor's degree and a LL.M in International Law. Juan has worked as an International Legal Consultant in the common law system of the United States and as a lawyer in the civil law system in South America. Juan is also a Certified eDiscovery Specialist (CEDS), an Axcelerate R&A Investigator/Case Manager and is qualified in various eDiscovery technologies. Whilst working within the EDRM domain, Juan has provided eDiscovery/eDisclosure services worldwide, including MDR services in Switzerland, the UK and Europe. 
Andrew Jenkinson, Chief Executive Officer, Cybersec Innovation Partners (cybersecip.com)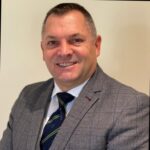 A seasoned business leader with 25 years' experience as a hands-on CEO/COS coach and leader. A 'big deal' maker and business builder involved in many transactions over £100M. Advised business owners and created his own businesses within the technical, risk and compliance management markets. A thought-provoking, challenging consummate professional and natural leader whose drive, energy and enthusiasm is not only infectious but inspirational ensuring everyone climbs the 'ladder of success' as a group.
Moderator
Vanessa Nigro, CTO, ACi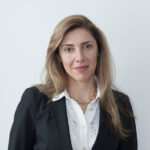 Vanessa Nigro is currently the Global Internal Audit, Investigations and ERM Director for Dufry. The majority of her work has been devoted to Internal Audit, with over 25 years' experience in banking, consulting and retail. She has an accountant bachelor along with a Finance MBA among other certifications leveraged by significant international experience in developed and undeveloped countries. She is always interested in new risks on the horizon and how culture can impact the control environment. Vanessa is determined to continuously develop new investigations solutions and assurance approaches. She is already working with AI/Machine learning in investigations and looks for future trends to enhance results while reducing workload.