Fraud, corruption, money laundering, bribery: all part of our daily news diet. Do these issues conjure up images of teams of lawyers, forensic accountants, investigators, tons of files, gazillion pieces of data, huge expenditure to gather evidence: all somewhat overwhelming?
Then add to the mix the deep web, the dark web, the open web, onion routers… why do we bother? Where do we start?
Join our panellists who will explore the power of using data analytics in fraud and white collar investigations. They will explain the basic inherent principles and techniques used to identify the red flags and anomalies. Case studies will demonstrate why artificial intelligence and machine learning are amongst the most effective tools deployable during an investigation.
Finally, the panellists will demonstrate how humans and machines can work together: we are not living in the Matrix yet…!
Panel
Rainer Buehrer – founder member of the International Anti-Corruption Academy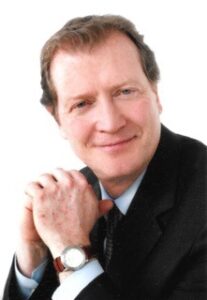 After studying law at the University of Cape Town, Rainer joined the South African Police Service as a detective in the Commercial Branch. In 1995 Rainer was seconded to the Interpol General Secretariat in Lyon, France, as the Head of the Economic Crime Branch. In 2002 Rainer left the Police and joined Interpol as the Head of the Anti-Corruption Directorate. In 2008 Rainer joined the German engineering company Siemens AG in Munich as the Global Head of Compliance Investigations, managing Offices in Germany, the United States, China, Mexico, Russia and the United Arab Emirates. In 2014 Rainer returned to South Africa as the Regional Compliance Officer for Africa. Rainer has vast experience in conducting and managing financial crime investigations and has dedicated a large part of his career to combatting Corruption in the public and private sectors. Rainer is also a proud founder member of the International Anti-Corruption Academy situated in Vienna, Austria.
Dave Loxton, Partner, Schindlers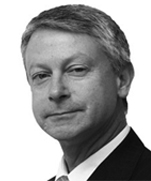 Dave Loxton began his career as a state prosecutor, prosecuting the complete range of " street crimes" such as rape, murder, robbery, drug-related crimes as well as fraud, corruption, theft and forgery. He has been in-house counsel at a major listed entity, and in private practice has been a partner in some of South Africa's premier law firms. He started the white-collar crime practice areas in a few of these firms. He has advised clients across all sectors of industry, including state-owned enterprises, and government departments on matters of governance, regulation, employment, litigation, corporate crime prevention and investigation. He has acted in many highly sensitive matters involving fraud and corruption, often crossing multiple jurisdictions. Clients will often look to Dave for guidance on risk mitigation, civil recovery as well as disciplinary proceedings involving implicated individuals. Dave has assisted local and international law enforcement agencies with criminal aspects stemming from investigations and has headed up teams investigating complex cross border cybercrime matters. He is often sought by the media for expert comment and opinion on fraud and corruption, compliance and regulation, as well as cybercrime.
Trevor Coltman, Head of Technology, Schindlers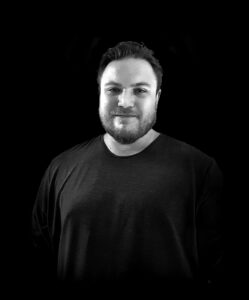 Trevor has spent his career on the forefront of technological advances in areas including computer vision, artificial intelligence and robotics process automation.
He has been responsible for nationwide financial sector automation and document validation and extraction solutions. He is an automation specialist who enjoys finding custom niche solutions to large scale problems and creates autonomous workflows to enhance manual areas across an organization's forensic investigations.