Our Executive Committee is comprised of in-house investigations professionals.
We welcome interest from in-house professionals to join the Executive Committee to fill the vacant positions available.
The principle behind all members of the Executive Committee holding in-house investigation positions is to eliminate not just conflicts of interest but the perception of conflicts of interest. Members of the Executive Committee work pro-bono and devote their time to the association out of a commitment to its mission and the chance to 'give back' to a profession they seek to professionalise.
The Executive Committee is a working committee. As the governing body of the ACi, it sets the strategic priorities of the association. The guiding principle is that the association exists for the benefit of its members and the wider corporate investigations community. Listening to members' needs drives the Executive Committee's decision-making process.
We define 'in-house' as any person engaged in a corporate investigations role and preferably as a head of investigation or middle management. We define non-in-house as external 'sellers of investigative services' namely, external lawyers, consultants, auditors, accountants, technology vendors, education and training suppliers, etc. The terms 'in-house' and 'external' are broadly understood by all industry sectors.
If you are interested in joining the Executive Committee and wish to learn more, please register your interest via 'Contact Us' and a member of the Executive Committee will contact you to explain the role in more detail.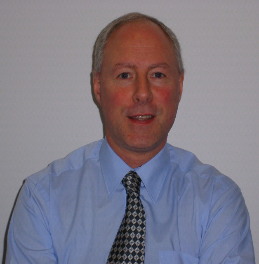 Steve Young, CEO
Steve served 20 years in UK law enforcement investigating economic crime specialising in the pro-active investigation of Banking Fraud, Bribery & Corruption, Whistleblowing and Money Laundering. This was followed by 6 years at Citigroup Inc. as EMEA Regional Director of Investigations, and 8 years as Barclays Bank Plc, Global Head of Investigations for Investment Banking & Wealth Management. Currently Head of Fraud & Investigations in Group Compliance at Lombard Odier, based in Geneva. To date, 40 years of international economic crime experience in both a law enforcement and corporate environment.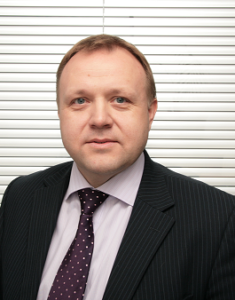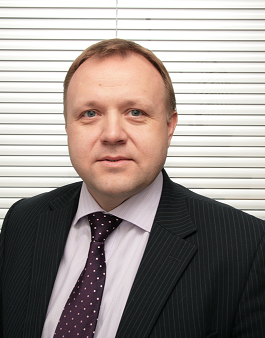 Dmitry Bazhenov, CFO
Dimitry is a Senior Security and Financial Crime Executive with over 25 years of experience across Corporate Security, Crisis Management, Investigations and Fraud Management in diverse, complex and matrix environments. Currently Head of Transformation and Critical Programs Director in Citi Security and Investigations Services of Citibank EMEA, based in London. This was preceded by 8 years as EMEA Fraud Management program Director of Citi Security and Investigative Services and Head for Russia and CIS countries in Citigroup. Before joining Citi in 2009 had more than 15 years' experience in state and commercial security, holding different positions in multinational companies, as well as at government service.
Basha Galvin, COO
Basha started her career with the Metropolitan Police and moved to the City of London Police Fraud Unit, covering money laundering, trade finance fraud, bribery and corruption. Basha left the police and moved to Citigroup for four years, moving to Barclays plc in 2006 as Head of Investigations & Whistleblowing for Wealth & Investment Bank. In 2018 Basha moved to the Oil & Gas Industry as Head of Investigations for Tullow Oil Plc leaving in late 2020. Basha is a seasoned financial crime investigator in the public and corporate sector. She has led and managed global investigations teams. During her career, Basha has had the opportunity to work in a number of jurisdictions including the USA, APAC and EMEA developing investigation models and collating evidence for civil and criminal prosecutions. Basha was named as one of the "Top 40 in-house" investigation professionals by Global Investigations Review.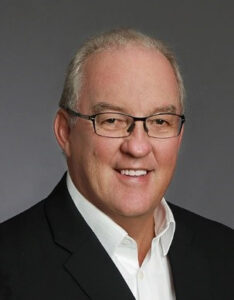 Mark Gough, ASPAC Head
Mark has over 30 years of professional investigation experience at both national and international levels within the public sector and private sector. Mark started his career as a counter-terrorism investigator with the Australian Federal Attorney General's Department. From 1996 to 2008, Mark worked in the Investigations Division of the Office of Internal Oversight Services at the United Nations (UN) in New York. Mark joined Siemens in 2008 as the Global Deputy Head of Compliance Investigations and managed the Europe/Middle East/Africa investigation team from the Munich headquarters. In October 2014, Mark was appointed as the Regional Head, Case Handling Asia Australia (within the newly created Legal and Compliance – Regulatory Governance structure in Siemens AG), based in Singapore and with a regional office in Beijing. Mark has served on many anti-corruption policy committees, and regularly delivers bespoke training to investigators, compliance officers, legal professionals and HR personnel on investigations with an emphasis on investigative interview techniques.
Manu Hanspal, Head of EMEA
Manu is currently Investigations Lead EMEA/AMA at Rio Tinto conducting and overseeing investigations into Business integrity concerns in addition to having accountability for the management and development of the Global Investigations programme. Manu additionally designs and delivers in-house investigations training for compliance, HR, Legal and business specialists in order to enhance this capability whilst also contributing to the development of the ACi education and training programme. Manu's investigative experience stems from having served within U.K. Law enforcement for 15 years leading teams investigating serious and organised crime using specialist, proactive and covert methods. Having worked across sectors and transitioned to corporate investigations, Manu brings a keen understanding of the operational challenges and elements required for those conducting investigations.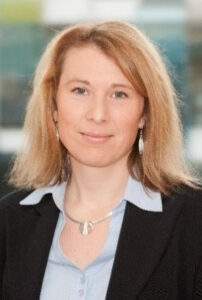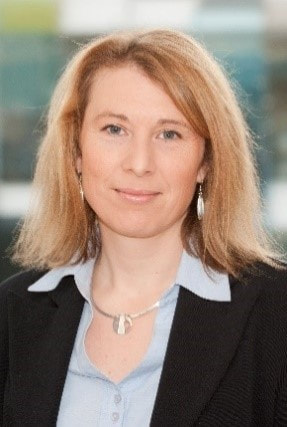 Katie Hodson, CAO
Katie is the Head of Investigations, at the Global Fund's Office of the Inspector General. The Global Fund to Fight AIDS, Tuberculosis and Malaria is an international financing organisation that aims to "attract and disburse additional resources to prevent and treat HIV and AIDS, tuberculosis and malaria. Katie is from England and has more than 20 years of experience in conducting and supervising investigations. Prior to working at The Global Fund, she served at Novartis International AG, Basel as the Global Head of Investigations, where she managed a team of 30 investigators working on international matters. She has extensive experience leading fraud investigations globally, including product theft, diversion and counterfeiting as well as numerous investigations involving employee misconduct.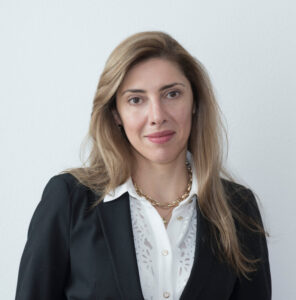 Vanessa Nigro, CTO
Vanessa Nigro is currently the Global Internal Audit, Investigations and ERM Director for Dufry. The majority of her work has been devoted to Internal Audit, with over 25 years' experience in banking, consulting and retail. She has an accountant bachelor along with a Finance MBA among other certifications leveraged by significant international experience in developed and undeveloped countries. She is always interested in new risks on the horizon and how culture can impact the control environment. Vanessa is determined to continuously develop new investigations solutions and assurance approaches. She is already working with AI/Machine learning in investigations and looks for future trends to enhance results while reducing workload.