Sanctions Investigations – Current Landscape and Challenges
June 7 @ 4:30 pm

-

6:30 pm
June 7 2022 
16:30 – 18:30 SGT
FTI Consulting
One Raffles Quay,
#27-10 South Tower,
Singapore 048583.
This event will discuss sanctions within the context of investigations, specifically focusing on the steps Financial Institutions and Corporates should take to manage the process.
During this session, FTI teams will provide overview of sanctions, including recent developments regarding Russian sanctions, as well as covering the below points.
Challenges sanctions pose for Financial Institutions and Corporates

Impact of non-compliance – Case study of an end-to-end sanctions investigation

Data Collection – what to do, what not to do, and downstream implications

Data Analytics

Forensic Investigation and Analysis

Recommendations
The discussion will be followed by networking drinks.
Note we advise early registration as places are limited.
Panel:
Gino Bello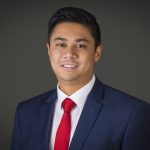 Gino Bello leads the Technology segment in South East Asia. Mr. Bello is a digital forensics expert – having given expert testimony and submitted expert reports and affidavits to Courts and government in Singapore, Hong Kong, Australia, Indonesia, and the Philippines – and is a certified computer examiner. Recognised as a Global Elite Thought Leader by Who's Who Legal, Mr. Bello has over sixteen years of experience in Digital Forensics, Cybersecurity, eDiscovery and Litigation Support, & IT. Mr. Bello has led a broad range of matters including regulatory investigations, high stakes investigations into data leakage, cross-border disputes, government enquiries, bribery & corruption, incident response, Cyber Risk & Posture Reviews, class actions, white collar crime, & other employee-related misconduct.
Brett Clapp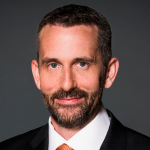 Brett Clapp is Head of the Asia Data & Analytics practice at FTI Consulting, based in Singapore. Brett's expertise is in extracting and analysing large amounts of data from disparate financial systems to quickly and efficiently provide meaningful insights. He specialises in complex, data-intensive cases including government/ regulatory investigations, Foreign Corrupt Practices Act ("FCPA") compliance, financial/ accounting investigations, class action settlement distributions, bankruptcies and other cases requiring complex data modelling or sharing of electronic information.Brett has extensive experience in the identification, collection, analysis, and production of financial, transactional and operational electronic data. He has managed the design and implementation of complex data platforms in t of existing financial system data integrity, and the definition and application of complex legal and financial data analysis methodologies. He has led significant initiatives to improve business-critical information flow, including metric development, performance dashboard implementation and the improvement of strategic decision making processes. Brett's most notable engagement involved his role a core member of the global FTI Consulting team providing on-going investigative and litigation support to the Trustee and his counsel on the Bernard L. Madoff Investment Securities Ponzi scheme. In that capacity, he led the team responsible for the reconstruction and reconciliation of all accounts, as well as significant litigation related complex data modelling and analysis used by the Trustee.
Anna Bleazard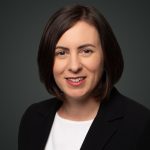 Anna Bleazard is a Managing Director in the Financial Crime Compliance at FTI Consulting, based in Singapore. She is a qualified Chartered Accountant with extensive financial crime, forensic accounting, disputes and litigation support experience. Prior to joining FTI Consulting, Anna was with Deloitte from 2007, transferring from the UK to Singapore office in 2011. Anna specialises in financial crime investigations, advisory and disputes work across Asia Pacific, covering multiple industries including, amongst others, financial services, pharmaceuticals, manufacturing and consumer products. Anna's experience includes planning, performing and leading complex fraud, corruption and general compliance investigations across Southeast Asia and Asia Pacific covering a multitude of topics including asset misappropriation, accounting fraud, bribery & corruption, expense claim fraud, procurement fraud, channel stuffing, kickbacks, conflicts of interest, money laundering and sanctions. Anna has expertise in performing internal control and compliance reviews including fraud risks, policies, procedures and control gap assessments. In addition, she has extensive experience investigating and advising on anti-money laundering, sanctions and financial crime risks.
Moderator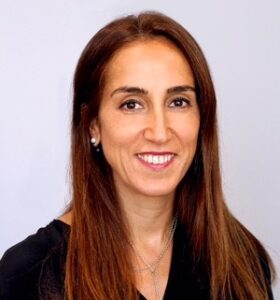 Ebru Tiberi,  Regional Committee Member, ACi

Ebru is currently the Regional Head of Anti-Financial Crime Investigations APAC in Deutsche Bank. She has over 20 years' experience in investigations, anti-financial crime advisory and audit and has a strong background in risks & controls. Having worked in major multinationals and consultancy firms in Europe, Middle East and Asia, Ebru has a wide experience of setting up functions and overseeing multi-disciplinary teams with diverse backgrounds.
Event  sponsored by